Meeting banks at Sibos 2022 confirms that the challenge is moving from commitment to execution
This year's Sibos conference in Amsterdam lifted the lid on how banks are grappling to become more sustainable and advance the fight against climate change. And what it revealed is tremendously encouraging. 
In this two-part blog post, I'll share some of my key takeaways from Sibos and discuss our latest research, "Rising to the challenge of net zero banking".
Read part two, "Four net zero conundrums banks need to resolve".
The conference hosted several presentations and discussions about environmental, social and governance (ESG) issues, ethical investing and energy transition. But even more informative were my in-person conversations with executives at banks and other financial services firms. They made it clear that sustainability is becoming critical to their corporate strategies. It's no longer just an "add-on" that's tagged on to strategic agendas and business plans. Instead, sustainability is increasingly an "add-in" that banks want to build into the heart of their businesses.  
After many years of concentrating on ESG ratings and carbon footprints, and with regard to the latter making commitments to reach net zero, more and more bank executives now want to start implementing the changes needed for their organizations to reduce their emissions.  
Sustainability challenges and successes 
Almost all the leaders I talked with at Sibos spoke frankly about the challenges and successes they are experiencing as they guide their organizations toward greater sustainability. Difficulties embedding a culture of sustainability across their organizations; struggles sourcing and verifying emissions data associated with lending and investment portfolios; the complexities of aligning legacy information systems and architectures with sustainability goals; and problems integrating net zero objectives across their value chains—these were just some of the concerns raised. Their successes tended to involve the setting of emissions targets and baselines, securing support from stakeholders, and rolling out innovative green products and services. I was pleased to see how many banks are progressing on their journeys to sustainability. Lots of small banks, for example, are starting to get to grips with the work required to become net zero. But it's clear that nearly all banks still have a long way to go. 
The willingness of delegates at the conference to share the insights and learnings they have gleaned on their sustainability journeys was particularly encouraging. It's difficult to imagine that such openness and co-operation could occur during virtual conferences or via digital communications. After a two-year hiatus due to the Covid-19 pandemic, during which the annual Sibos conferences were solely digital events, delegates seemed to relish engaging once more in face-to-face discussions and conversations.  
Any concerns that an international conference such as Sibos, which attracts visitors from around the world, might itself be detrimental to the environment are likely to be outweighed by the positive sustainability initiatives set to emerge from the event. 
Key takeaways from Sibos 
For now, here are my key takeaways from Sibos: 
Sustainability is moving up banks' strategic agendas. Banks are starting to recognize that sustainability is no longer simply an "add-on" onto their current business model but is instead an "add-in" that requires an extensive transformation of their organization to ensure their future wellbeing and success.  

 

Many banks have advanced significantly along the path to sustainability but most still have a long way to go.

 

Bank executives recognize that many of the challenges posed by the shift to sustainability are common problems and opportunities. They are therefore willing to share their experiences and are eager to learn from other organizations.

 

Banks are reaching out to a growing number of diverse potential ecosystem partners, such as utilities and information providers, that can help them and their customers become more sustainable.  

 

Sustainability will be an even bigger topic of discussion at next year's Sibos conference in Toronto. 

 
Net zero banking research 
During the conference I presented some of the findings of our recent research into how banks are responding to demands from multiple stakeholders that they reduce their carbon emissions to net zero. Drawing on the research, "Rising to the challenge of net zero banking," I identified some of the key conundrums or obstacles that are hampering banks on their journeys to net zero. It's clear from my discussions with a variety of banking executives at the conference that these conundrums are a big challenge for many institutions. 
To read more about the conundrums facing banks and how banks can overcome them and take a leadership position on the journey to net zero, register to read the full report "Banking for net zero".
You can read more insights from Sibos from my banking colleagues and watch their video interviews here.
Part two: Four net zero conundrums banks need to resolve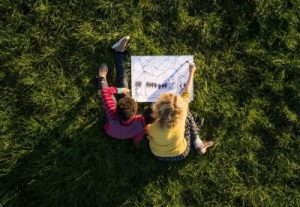 Recent Accenture research has identified four conundrums that could hamper banks as they strive to reach their net zero carbon emissions targets. In this blog post, Peter Beardshaw examines these challenging conundrums and discusses how banks can overcome them.
More and more banks are committing themselves to reducing their carbon emissions to net zero—and helping their customers to do so too. But to reach their goals they will likely need to overcome four challenging conundrums.
Resolving these issues will require many banks to rethink how they engage with their workforce, customers and business partners as they strive to become more sustainable. This was one of the key findings of our recent research into how banks across the world are progressing on their journeys to net zero: Rising to the challenge of net zero banking.
Four net zero conundrums
Here are the four conundrums:
Internal top vs. bottom disconnect: C-suite executives at many of the world's leading banks have declared that their companies intend becoming net zero. But such ambitions have often not flowed through these organisations and become embedded in their culture and policies, guiding and motivating the whole workforce.
It's difficult to see the forest for the trees: Often banks have begun the journey to net zero by setting up highly focused teams to measure their organisations' carbon emissions and to set targets. However, this limited "add-on" approach doesn't address the broader internal transformation that banks must undergo to entrench sustainability across their businesses and thereby reach their net zero goals. Furthermore, it has delayed banks from starting to curb their financed emissions. Carbon emissions from companies in banks' lending and investment portfolios account for around 95% of an average bank's emissions assessment.
Huge product promises that ring hollow: Many banks have set ambitious sustainable finance targets. But their "green" products and service are still in their infancy and customer relationships have yet to grow into partnerships. To become net zero, banks need to work more closely with their corporate customers and equip key staff, such as relationship managers and sales consultants, to provide industry-specific climate information and guidance.
Carbon data—banks' best friend and worst enemy: Banks recognize that carbon emissions data is vital for their journey to net zero. However, they're often frustrated by difficulties in sourcing reliable and accurate data as well as by the complexities of integrating such information into their often-fragile legacy systems. When describing the scarcity of verifiable data, one bank sustainability executive aptly remarked: "It's like the Wild West out there."
Our research was informed by the extensive work we are currently conducting with clients that are transitioning to net zero. We also interviewed 15 senior executives responsible for sustainability at some of the largest international banks, drew on our cross-industry CEO research, and analysed an array of corporate climate-change disclosures.
Net zero transformation
To overcome the conundrums that often hamper a bank's journey to net zero, many aspects of the organisation will likely have to be transformed. This could include:
Securing support across the whole organisation for the journey to net zero.
Tackling the challenge of reaching net zero as a holistic and comprehensive transformation.
Training, educating, and onboarding relationship managers to become 'climate scientists' who can help corporate customers decarbonise.
Building systematic carbon intelligence throughout the organisation.
Banks that successfully transition to net zero will be able to open new revenue streams and build closer, more rewarding relationships with their customers. Moreover, they'll play an important role in preserving our planet.
To learn more about how banks are responding to the need to become more sustainable, read this report, Banking for net zero: Taking a lead role in executing on sustainability commitments.
Read report
If you'd like to discuss this post or other aspects of sustainable banking, contact me. I'm keen to hear from you.
Disclaimer: This content is provided for general information purposes and is not intended to be used in place of consultation with our professional advisors. This document may refer to marks owned by third parties. All such third-party marks are the property of their respective owners. No sponsorship, endorsement or approval of this content by the owners of such marks is intended, expressed or implied. Copyright© 2022 Accenture. All rights reserved. Accenture and its logo are registered trademarks of Accenture.