I attended Sibos 2022 in Amsterdam and connected with clients and partners to discuss the future of banking. With so many energizing conversations, I'm taking this moment to share my key takeaways from the Sibos experience.
Disruption has become business as usual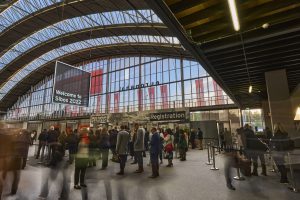 This year's Sibos theme, "progressive finance for a changing world," captures how customer expectations have radically shifted the direction of the industry. In today's environment, experience is everything. A pandemic. A war. And now, a looming recession. The list goes on as disruption has become business as usual, fundamentally impacting our values, needs and behaviors.  
Paradoxically, as banks became super-digital during the pandemic, they became less connected to their customers. Now more than ever before they need to be present, and this means showing up in more emotional ways—even if it's digitally.   
This theme was a very important part of our conversations at Sibos 2022 and will continue to be in the future. It was exciting to be in Amsterdam for this conference and to collaborate with our partners and clients on the future of the banking experience.

Learn more: Why banks should look Beyond Advice for growth 
The next generation are rewriting the rules of engagement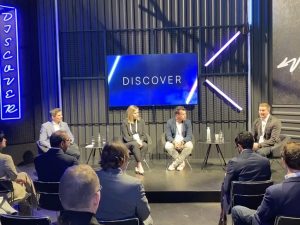 With the next generation, Gen Z and even after that, we're going to see a lot of the trends we've discussed at Sibos manifest. For example, there will be new avenues for financial advice as these customers look to collaborate and have authentic two-way engagements. Think metaverse, TikTok and the rise of "finfluencers". 
And with this, it will only become more difficult for banks to optimize their ways to growth. During my panel discussion on the Discover stage, I addressed how banks can organize to respond to these evolving customer expectations. Achieving growth requires redefining the relationship between product, marketing, digital and sales to reflect the fluid nature of customer expectations and act as the connector to the rest of the bank. This will help future-proof product innovation and enhance its ability to respond to the accelerating expectations of the next generation of banking customers. 
Learn more: Beyond CX: BX delivers exceptional experience 
The metaverse isn't going away
For the meta-skeptics, who still assume that the metaverse will not take off, they need to recognize that this is more about how it will take hold in future generations. My suggestion: At least try it.
One highlight of Sibos, for me, has been the opportunity to put clients and partners into headsets for the very first time to experience our metaverse demos at our booth. It was a lot of fun to see the reactions and hear the feedback.
For the first-timers who found the experience somewhat mind-bending, it's important to remember that this technology and the experience it enables will only get better and more seamlessly integrated with the physical world. Putting what feels like a TV set on your head can be awkward and uncomfortable—even I don't like to do it for long periods of time. But that will improve, just like the development of mobile phones.
On this note, I'm quick to remind clients and partners that the metaverse is a hard concept to define since it is still in the process of being defined. We're basically in the "dial-up" phase of the metaverse. And beyond the improvement of the experience that is to come, the metaverse will be a significant parallel economy for banks. We continue to see an acceleration in the demand for digitally backed assets and currencies.
The developments related to digital currencies were one of the most popular topics at Sibos, for both partners that have an opportunity to facilitate better payment rails and for banks, for whom this raises important questions. For this reason we embedded payment experiences in our demo: to showcase the art of the possible. I'm going to be staying close to the developments in this space, especially given the discussions I had at Sibos. 
Learn more: How banks can enter the metaverse with purpose, The ultimate guide to banking in the metaverse
With almost 10,000 attendees at Sibos and so many incredible discussions, I look forward to continuing the conversations and driving innovative change for the future of banking.  
To discuss changing customer expectations and metaverse exploration in banking, contact me here. For Sibos takeaways from Accenture banking leadership:
Read More
Disclaimer: This content is provided for general information purposes and is not intended to be used in place of consultation with our professional advisors. This document may refer to marks owned by third parties. All such third-party marks are the property of their respective owners. No sponsorship, endorsement or approval of this content by the owners of such marks is intended, expressed or implied. Copyright© 2022 Accenture. All rights reserved. Accenture and its logo are registered trademarks of Accenture.