The pace of change is not slowing down. Customers' expectations have radically changed, and they expect much more from their banking products and services than ever before. To maintain relevance, banks need to be on the pulse of these needs and create products to solve them—to unlock value for both their customers and the bank.
The reality is that, over the past decade, banks' products have converged toward functional equivalence while becoming emotionally devoid. And as banks increased their reliance on digital touchpoints during the pandemic, they became even less connected with their customers.
To add to this paradox, zero rates have distorted the market, driving many banks to focus on individual products instead of the customer as a whole. As rates continue to rise, the limitations of this approach will be exposed, proving a new reality of value for banks.
How can banks spark this change, taking advantage of a rising rates environment to innovate for today's needs and customer values? We believe there has never been a better time to be in the banking industry, and banks have both the opportunity and the restored profitability to prioritize product innovation and fuel growth.
Banks are well positioned to take a proactive role as they face changing regulations, shifting consumer preferences and rising interest rates. Today, they must rediscover their creative mojo and innovate for today's customers.
In this guide:
The history of product innovation in banking
In the decades before the Great Recession, banks relied on unrelenting product innovation to drive growth. From reward cards and no-fee checking to adjustable-rate mortgages, debit cards and instant credit, this innovation has benefitted customers and banks alike.
But over the last two decades, banks have shifted their focus away from innovation. The 2008 financial crisis turned the attention of banks toward economic recovery, adhering to new regulatory standards and driving down costs by digitizing their processes and experiences.
In parallel, changes in consumer needs and the rise of new technologies set the stage for a new operating environment. But innovation did not slow down. Neobanks, fintechs and bigtechs started driving industry innovations such as buy now, pay later lending models and early payday lending.
Today, new competitive threats continue to emerge in all shapes and sizes. Bigtechs are leveraging their consumer data, advanced analytics capabilities and large network effects to partner with nimble fintechs, capturing significant market share across their expanding global footprint—all without a banking license. These non-traditional competitors show ambitions beyond becoming digital banks, and their foray into financial services focuses on creating new sources of value and strengthening their ecosystem by reimagining business models.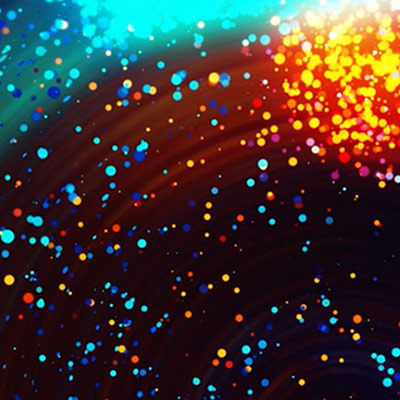 Banking Top 10 Trends for 2023: Our annual report predicts the trends that will shape banking's future.
LEARN MORE
What impact have zero rates had on banking product innovation?
A decade of zero rates distorted the market by causing a flood of cheap cash and enabling alternative lenders and venture-capital-backed fintechs to fuel the acquisition of emerging and underserved customer segments. During this period, the product calculus changed rapidly, forcing banks to focus on optimizing and marketing individual products rather than developing integrated propositions for customers.
This is revealed in the shrinking role of banks relative to the overall financial system, new competitors and other intermediaries. This trend is apparent in developed economies such as the US, the UK, Europe, Japan and others. This has been partly engineered by regulators seeking to reduce risk within the banking system that became evident in the 2008 financial crisis.
While these regulations and risk controls aimed to build a more resilient economy, the legal, regulatory and policy standards have not evolved to address the new competitive banking environment. The last decade saw an explosion of non-regulated players, such as fintechs, bigtechs and non-banks, and these competitors have attacked the banking value chain to build and serve all the products of a bank without the constraints of banking regulations.
Additionally, during this time, the persistence of zero interest rates resulted in four major directional changes that drove customers and growth outside the banking industry:
The rise of neobanks

Personal banking experienced a proliferation of new fintech banks, reaching 250 globally in 2022. Cheap deposits and streamlined experiences powered by more than $300bn in funding helped neobanks open more than 33mn accounts since 2019.

The explosion of digital lending

Rock-bottom rates fueled massive off-balance-sheet funding. The number of personal and consumer lenders exploded, while new entrants such as neobanks quintupled the value of digital lending since 2010. (Even Goldman got into the game with Marcus offering personal loans and savings.)

The disaggregation of SMB products

Fintechs systematically disaggregated small business banking, with entrants like Square and Kabbage emerging. PayPal acquired Swift Financial to bolster its SMB lending business. Brex built a SMB credit card business. And Shopify and Uber started offering integrated banking.

The replacement of banks by private equity (PE) firms

Private credit took off as firms looked to fill the void caused by the retreat of banks from middle-market and other types of 'riskier' lending opportunities. PE firms offered high yields for institutional and wealthy investors, outperforming the S&P500, the Russell 2000, and venture capital during a period of low interest rates.
Sources: The Financial Brand, Accenture Research, S&P Capital IQ, CB Insights, SVB, Insider intelligence, Bloomberg
And revenue doesn't lie—innovation pays. The post-recession difference is evidenced in the soaring revenue growth of fintechs while banks stagnated. Accenture research shows fintech revenues have grown to a material share: $100bn in the US alone. This trend is not unique to the US; new competitors have captured a higher share of revenue in the UK and China, also home to some of the world's leading neobanks and bigtechs.
What is the opportunity for banking product innovation in a rising rates environment?

Today, amid rising interest rates, macroeconomic volatility and a changing regulatory landscape, banks have the advantage. Strong and diversified balance sheets, trust, economies of scale and experience adapting to change together set the stage for banks to return to their innovative roots.
And just as zero interest distorted product economics, we see the rising interest rates as the gravity pulling business and product strategies back together. This will have a number of impacts:
Deposits are the new rocket fuel: Low beta deposits are the premium liability every bank wants. Rising rates will drive separation between hot-deposit banks and diversified banks that effectively use digital experiences to manage front- and back-book spreads.
From product siloes to the total customer: Banks will begin offering holistic value propositions and end-to-end functionality, developing products that link deposits and lending and amplify value.
Unbundling and rebundling of banking: Banks will deliver growth by unbundling their legacy tech and product distribution and rebundling with partners at lower costs and faster times to market.
A neo-normal: Neobanks funded by hot deposits are facing pullbacks in investor funding and falling valuations. Banks have a once-in-a-generation opportunity to acquire fintechs to find new customers, accelerate innovation and absorb desirable fintech talent.
The latent digital dividend: Coming out of the pandemic, 97% of customer touchpoints are either online or mobile. Finding a way to leverage modern data and technology systems to cross/up-sell products in a similar fashion to a branch experience will unlock enormous value in customer relationships.
Qorus-Accenture Innovation Awards leading the way in banking innovation

It's worth noting the Qorus-Accenture Banking Innovation Awards, an annual global awards program that recognizes the best in banking innovation, recently celebrated incredible innovations at its 2022 ceremony in Barcelona.
Banco do Brasil is achieving incredible success by reimagining the customer experience and engaging with new market segments. With its Open Finance on Whatsapp, it was the first bank in the world to use the messaging application to complete the customer consent journey. Additionally, Banco do Brasil Brablox is engaging prospective customers in the metaverse by turning it into a relationship-nurturing platform.
As many of us know, there must be a metaverse mention when it comes to banking innovation. Industry players are also boosting brand equity in this emerging virtual world. Spain's imaginBank is focusing on the metaverse as a connection to its younger customers by "offering immersive content and experiences in imaginLAND, its product in the metaverse."
The awards also highlighted the growing use of 'forgotten data'. BNP Paribas, for example, is leveraging geospatial data to detect the climate impact of business activities and offers advice to its SME customers based on its findings. Additionally, Intesa Sanpaolo is creating a new innovative path in the use of sustainability as an engine for growth through its ESG training for SMEs.
We encourage you to take a moment and browse the full list of this year's winning innovations.
What are some innovative product ideas that banks can explore now?

To kickstart the ideation process, we asked our global banking team: "How might we address the evolving financial needs and behaviors of consumers with products and services that can drive revenue growth in an increasingly uncertain environment?"
We pitched over 150 product ideas, with the goal of growth and meeting the needs of today's customers. We are sharing almost 50 in this guide, categorized by eight product themes, to help banks rediscover their creative mojo for product innovation.

PAY NOW OR PAY LATER? The U.S. banking industry's next move
READ MORE
How can banks start accelerating their product innovation?

So, now you have a few product ideas. But it takes more than ideas to succeed. Cultivating a culture of obsessive innovation is important, but it's not enough. Today, banks should:
Stop...

Operating in product silos. Break down internal silos to avoid competing on price or submitting to rate maximization apps. Banks should develop offerings linked across products to help customers manage inflationary pressures and meet their financial goals.
Asking what other banks are doing. Banks that focus on catching up with neobanks or direct competitors will only be fast followers, capable of developing table-stake experiences at best. Stop comparing yourself to the bank down the street, or within the confines of your current projects. It's time to innovate, not imitate.

Start...

Building innovation muscles. Incorporate routines such as monthly product value hack sessions and ideation challenges. Include non-team members in these sessions to include outside perspectives. Re-evaluate and prioritize product backlogs regularly.
Getting ready for M&A. As rates continue rising and fintech and challenger bank valuations fall, this could be a once-in-a-decade opportunity for banks to improve their long-term ROE through acquisition. In the process they could bring onboard valuable next-generation talent.

Continue...

Measuring what matters. Continue to develop metrics that not only drive value-based decisions for innovation on a micro and macro scale, but also enable operational accountability.
Addressing the customer as a whole. Banks will need to continue to innovate on both sides of the balance sheet and look for ways to reward customers for borrowing as well as depositing money.
Elevating the partner ecosystem. The evolution of powerful ecosystems provides the capabilities and technology required to scale innovation, and now is the time to double down on building a robust external network.
Product innovation resources for banks
Qorus and Accenture Announce Winners of 2022 Banking Innovation Awards
Building a culture that drives sustained growth
To continue these product innovation conversations, connect with us.
Special thanks to Rebecca Weill, Accenture Consulting Analyst, for contributing to this blog.
Disclaimer: This content is provided for general information purposes and is not intended to be used in place of consultation with our professional advisors. This document may refer to marks owned by third parties. All such third-party marks are the property of their respective owners. No sponsorship, endorsement or approval of this content by the owners of such marks is intended, expressed or implied. Copyright© 2022 Accenture. All rights reserved. Accenture and its logo are registered trademarks of Accenture.