Other parts of this series:
---
In this blog series, I've been highlighting the top key performance indicators (KPIs) that banks should be tracking to measure the success of their Open Banking initiatives.
My last post covered the KPIs for business-value and customer-experience outcomes in Open Banking. Today, I want to delve into another important area—the ecosystem of developers, platforms and security within it.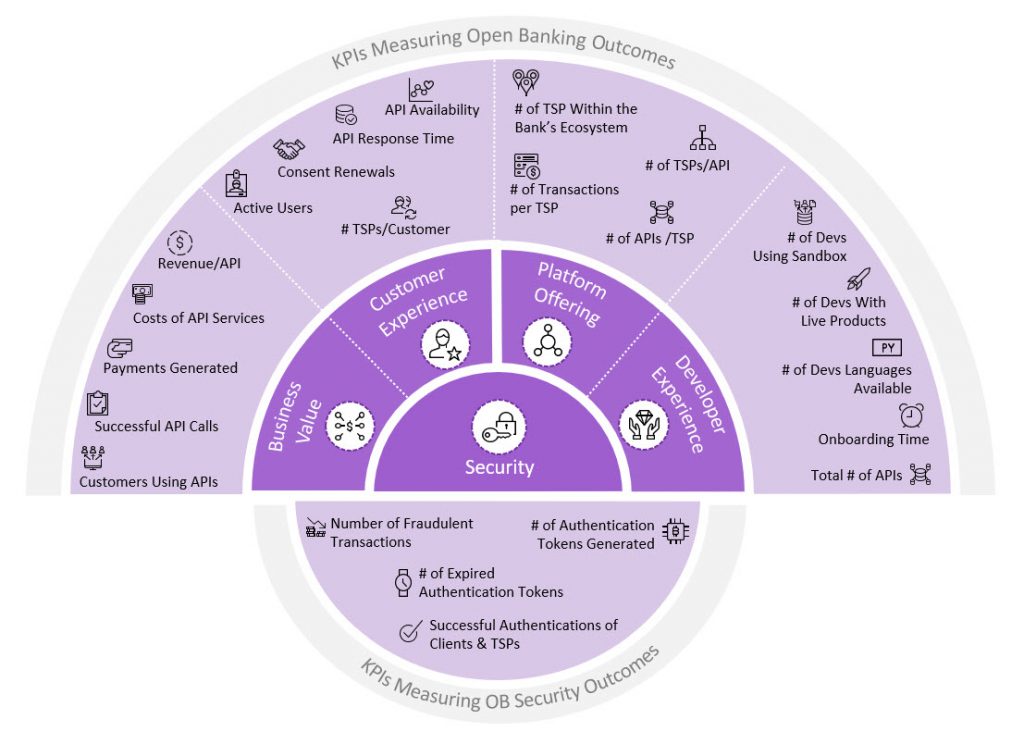 Tracking the developer experience in Open Banking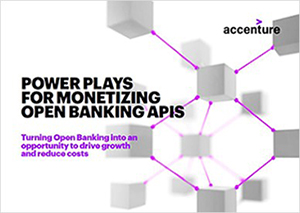 Besides measuring business value and the customer experience, it's extremely important to evaluate how the developer community is interacting with a bank's various testing and development environments. The KPIs below indicate how well a bank engages with innovation partners and third parties to foster the release of products that engage the bank's customer base.
The number of developers using the sandbox. A higher number of developers using the sandbox is indicative of strong developer engagement and a positive experience—and may lead to the introduction of the new services to customers.
The proportion of developers launching live products. As technical capabilities, documentation and integration improve, banks can expect this metric to improve. Equally valuable is understanding how long it takes for the developer community to launch products into the market. "Time to first Hello World" is a common measurement that supports this KPI.
Onboarding time. The shorter the registration time, the more likely it is that third-party service providers (TPPs) and developers will use the banking portal. As part of onboarding, it is valuable to understand how often a bank needs to intervene in registration. Ideally, onboarding TPPs would not be resource-intensive and the TPPs would be able to interact with the testing environments extremely quickly.
Total number of API offers. This helps a bank understand the robustness of its development sandbox and how quickly developers can move their products to production. The more APIs available, the more potential services that can utilize banking data and drive value for banking customers.
Tracking platform offerings in Open Banking
As banks expand beyond their own services for their customers, they can track KPIs that drive the connectedness and ecosystem that support the banking platform.
Here are three other KPIs to track platform development:
The number of TPPs within the bank's ecosystem. This is a measure of how successful the bank has been at attracting PSPs and, as a result, at offering innovative services to their customers.
The number of TPPs using each API. This will give insight into which APIs are the most common within the ecosystem of TPPs.
The number of transactions generated per TPP. Banks can get a view of how valuable each TPP is for generating transactions.
As Open Banking apps, initiatives and APIs gather momentum, a new Accenture report details how banks can lead in the open data economy.
LEARN MORE
Tracking security in Open Banking
In Open Banking, security is not merely a regulatory concern, but one that guarantees the ecosystem's efficiency and customer satisfaction.
The top three security KPIs banks should track are:
Successful authentication of customers. This metric shows banks how effective the authentication process is for themselves as well as for TPPs. It also highlights any potential fraud cases.
Successful authentication of technical-service providers. This allows banks to identify potential fraud cases and understand any technical challenges.
The number of fraudulent transactions. Banks can account for the value saved on behalf of their customers and their own business by understanding how many fraudulent transactions have been stopped by means of Open Banking services.
Tracking and measuring KPIs across each Open Banking outcome is extremely valuable, as it helps ensure the bank can deliver against its larger business and stakeholder obligations. Defining KPIs before entering into new business models, customer experiences and technology transformations will ground the bank in an Open Banking strategy that produces the desired success.
Measuring KPIs is not an easy task—it requires establishing foundational capabilities around operational readiness, technology and data that enable the bank to learn from, and iterate on, KPI results. The winners and losers of Open Banking transformations will be determined by the ability to alter their course and pivot when results reveal under-performance. The measurement of Open Banking KPIs is a pillar that helps ensure banks can adjust effectively when needed, allowing them to continue to thrive as financial services providers.
We invite you to go further into this topic by reading our report, Power Plays for Monetizing Open Banking APIs.