Other parts of this series:
---
Open Banking has become a global movement driven by regulatory, customer and ecosystem forces, each shaping the outcomes of a bank's Open Banking initiatives.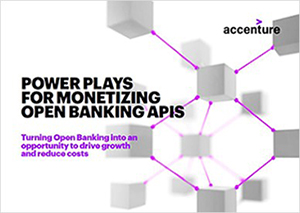 In order to deliver these outcomes, realize the full value from Open Banking, as well as keep improving their offerings, banks need to measure and monitor not only the key performance indicators (KPIs) specific to Open Banking, but also the impact of these KPIs on the performance of the business at a higher level.
Key areas banks should measure for success
Regulatory bodies have used Open Banking as a vehicle to mandate competitiveness, innovation and increased security around how customers control and share banking data with third parties. Banking customers continue to raise their expectations around personalized product offerings, digital experiences, control and transparency. Pressure from the wider ecosystem of incumbents and fintechs has pushed banks to reimagine ways to drive business value, improve not only customer but also developer experiences and expand platform offerings.

As Open Banking apps, initiatives and APIs gather momentum, a new Accenture report details how banks can lead in the open data economy.
LEARN MORE
To effectively deliver Open Banking outcomes, banks must invest in and develop specific foundational capabilities. The essential enablers for a bank to be successful when implementing Open Banking are technology, operational readiness and data.
Banks that lay a strong foundation can expect to see notable results in key areas that define the performance and success of an implemented Open Banking strategy and operating model. The key areas driving banks' performance through Open Banking are:
Security
Business value
Customer experience
Platform offerings
Developer experience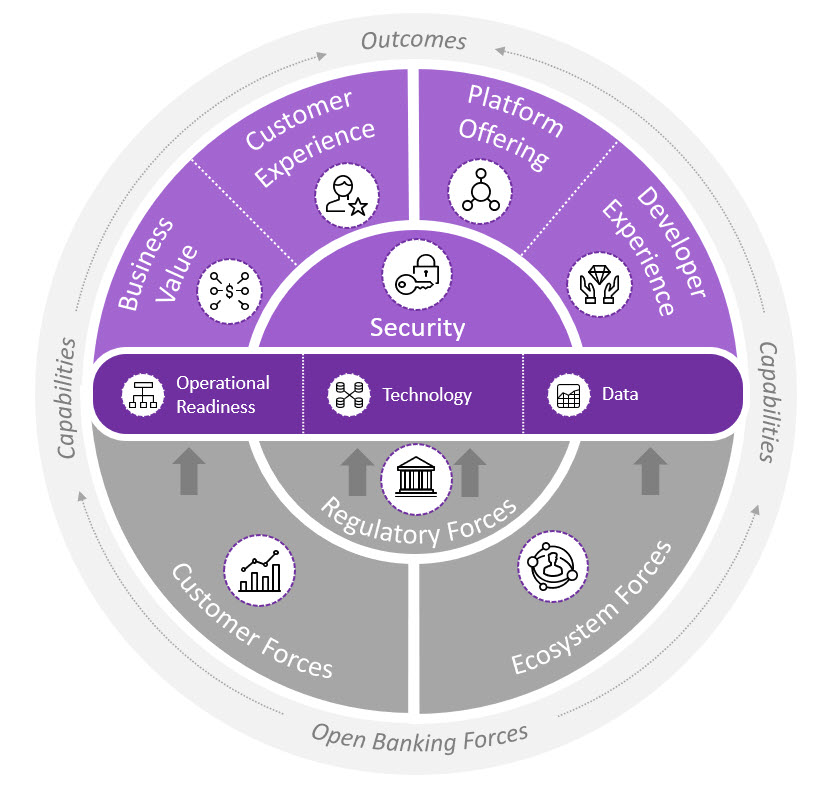 Identifying and measuring KPIs that underpin each of these Open Banking outcomes support the ability to achieve higher-level macro KPIs that drive shareholder and other business values such as earnings before interest, taxes and amortization (EBITA), market capitalization growth, customer lifetime value and time to market for new products.
In my next post, we will identify specific KPIs that banks should be tracking across two specific Open Banking outcomes—business value and customer experience—that will help banks realize their larger business objectives.
In the meantime, you can read our report for more information: Power plays for monetizing Open Banking APIs