Other parts of this series:
---
The Great Resignation—which has seen unprecedented numbers of employees quitting their jobs in many leading countries—is creating spine-chilling vacancies in every corner of the corporate world, including commercial banking. What will it take for banks to escape the talent nightmare and attract the staff they need to prepare for a demanding future? One thing is certain: recycled job descriptions and a "return to normal" aren't going to be enough. Banks will need a unified talent strategy throughout the business because, as every fan of horror movies knows, it never ends well when people don't stick together! 
As we discuss in our report on Commercial Banking Top Trends in 2022, the most valued talent is being lured away by fintechs and other digital-first employers. For many people, commercial banking still conjures up images of 1980s films like Wall Street and Working Girl, which gave the impression that power suits with padded shoulders, corner offices and big paychecks were all that mattered. Banking has evolved, but its public image has not changed. Commercial banks have their work cut out for them if they want to persuade the best and brightest to join their industry.
In this series, we'll be outlining the strategies that banks can put in place to help them convince the best people that a career in commercial banking is exciting, future-focused and rewarding. This will require a big-picture approach, and more than just an update of familiar job descriptions and a review of salaries and perks. Creating a successful talent strategy begins with a step back to consider several critical questions.  
What skills do our new employees need

to ensure we

achieve

the best return on the investments we're making? 
A bank's investment in digitalization will only achieve its potential if the people working at the bank are comfortable using the advanced tools at their disposal. The tools should help them do their jobs more efficiently and use all the data at their fingertips. Digital literacy is table stakes now; advanced digital fluency is the more appropriate skill level for commercial banking jobseekers. Some of the key skills banks will need over the coming decades include: 
A problem-solving attitude that goes beyond simply following past practices;

 

The ability to understand and use large amounts of data for decision making; 

 

A willingness to keep pace with new technologies as they develop and continuously refine the bank's processes; and

 

An innovative mindset that always questions whether there is a different and better way to accomplish goals.

 
What skills are we losing as long-time employees retire, and are those skills still essential to the way we work?
As significant numbers of the most experienced commercial bankers approach and reach retirement, it can be tempting to hire the closest match you can find for their level of experience and banking knowledge. As banking evolves, this may not be the best approach. Hiring senior managers who are going to innovate and lead the bank in new directions will be more likely to help the bank grow than hiring ones who have 30 years' experience in traditional commercial banking and are set in their ways. The recruiting process should reflect this preference for leadership and innovation, but historically, years of banking experience have been valued by recruiters above all else.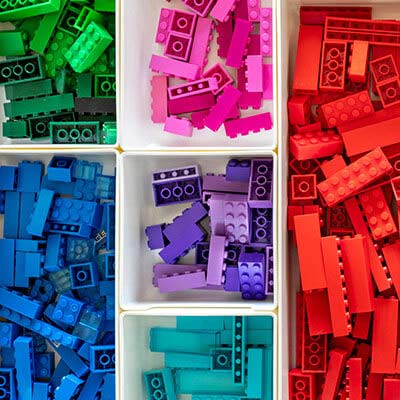 Commercial Banking Top Trends in 2023: Explore the 6 critical trends every commercial banker should consider as they plan for the year ahead.
LEARN MORE
How can we make our bank an attractive workplace for candidates and compete head-to-head with

fintechs

and other

s for the same talent?
This is where banks need to update that 1980s image of men in blue suits working late into the night in their glass towers. Banks that pay attention to workplace trends and listen to their employees can create the environments and offers that will attract the people they need. More than ever before, candidates are prioritizing employers with compensation packages that focus on more than big salaries. Many young workers are looking for flexible workplaces that recognize the other priorities in their lives (like family commitments and social responsibility) and provide them with a sense of pride in the company's values. Creating this kind of workplace requires a company-wide approach that can only be implemented from the C-suite. It might include: 
The ability to work remotely some or all of the time; 

 

Flexible leave options, such as replacing "sick days" with "personal days";

 

Policies that forbid meetings outside standard working hours and permit staff to ignore after-hours emails; 

 

Programs that let employees participate directly in the bank's environmental, social and governance (ESG) initiatives; and

 

Compensation packages that reward innovation and creativity.

 
How can we nurture the talented people already working at the bank

and

create career paths that keep them engaged so they stay?

 
With so many employers looking for talent, it is becoming critical that the people you already have on your staff enjoy their jobs and want to stay. Employees who feel there's no opportunity to grow within the bank might start to look elsewhere for career progression, and in today's labor market they are likely to find plenty of opportunities. A good compensation package will bring people through the door, but holding onto them will require banks to do more: 
Give people opportunities to upskill and reskill, so they can keep up with any new technology the bank brings in and can accelerate their career progression. 

 

Encourage continuing education and support employees who are interested in moving into a different part of the business. 

 

Develop new recognition techniques to acknowledge employees' contributions to the bank's success. 

 

Create a culture in which collaboration with other employees is considered preferable to competing against them. 

 

Use the annual review process to understand where employees are hoping to steer their careers and actively help them to achieve their goals.

 
Commercial Banking Top 10 Trends for 2022: Our annual commercial banking top trends report identifies the topics that are most likely to transform the industry in 2022.
LEARN MORE
In the next post, I'll dive deeper into the types of skills and attributes recruiters should be looking for when they make hiring decisions at commercial banks. 
To create a talent strategy that will attract the best people to your bank, contact me here. To learn more about the biggest trends we expect to see this year, read the full report, Commercial Banking Top Trends in 2022:
Read report
Disclaimer: This content is provided for general information purposes and is not intended to be used in place of consultation with our professional advisors. Copyright© 2022 Accenture. All rights reserved. Accenture and its logo are registered trademarks of Accenture.