Other parts of this series:
---
Commercial banking, like many industries, has a workforce problem: their employees are getting older. People in senior positions, with deep industry knowledge, are retiring in large numbers. As banks try to fill vacant positions, they face stiff competition not just from other banks but from an ever-increasing variety of players across industries. Replacing the lost experience of exiting staff seems to be the top priority for recruiters. Candidates are often screened and selected based on previous job titles and years of service. But is this really what banks need?    
As discussed in my first post in this series, Wall St to Elm St: Surviving the talent nightmare, the people who are retiring have a lot of valuable experience, but is that really the most critical factor as we head towards 2025 and 2030?
Stop prioritizing experience in banking 
Recruiting a new employee who has a similar background and skills to those of the employee who just retired (or the person you promoted to replace that person) feels like the most logical answer. However, upon closer observation, it may be keeping your bank rooted in past practices rather than moving it confidently into the future. It's time to ask: what are the qualities and skills that banks should be prioritizing for new hires? Should banking experience even be a requirement? It's time to stop recruiting on autopilot. 
Before you even begin your search, tear up your old job description for the role. Take a strategic approach to filling the vacancy by considering what you want that function to look like five or ten years from now. What skills are going to be key to the growth of that business unit?  
You might find that new skills have become much more crucial than the ones you used to focus on. Your bank might benefit from more employees with expertise in areas such as: 
Change management

 

Data analysis

 

Agile product development

 

Technology

 

User experience

 

Sustainable business practices

 
People with these modern skills could come from any industry. Though there will certainly be a learning curve for an outsider to become familiar with the banking industry, their skills should be highly transferrable. And commercial banks will benefit more from finding people with an innovation mindset and digital fluency that can drive real growth for the bank, than from worrying about whether these people have perfect banking pedigrees.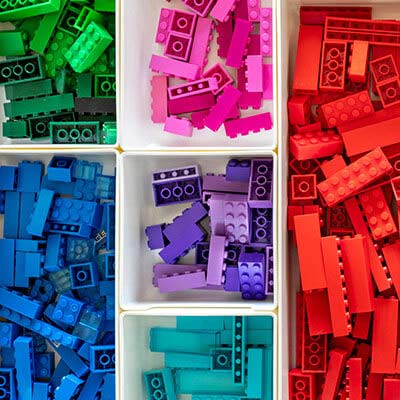 Commercial Banking Top Trends in 2023: Explore the 6 critical trends every commercial banker should consider as they plan for the year ahead.
LEARN MORE
Start recruiting for talent and mindset 
There is an opportunity to attract the best and brightest to a career in commercial banking, but that requires action and investment. It also requires knowing where to look for the right people. Recruiting practices that begin with scanning applications for banking keywords and specific qualifications may weed out some of the most promising candidates before you even give them a chance to impress you. You could be filtering out talent with highly desirable skills and significant long-term potential. 
Rather than focusing on "the one thing" that filters out applicants, employers should pick six to eight "minimum" skills that filter more applicants in.

-Accenture and HBS Project on Managing the Future of Work, Report on Hidden Workers
The Hidden Worker Report from Accenture and Harvard Business School looked at job applicants who are often overlooked by employers because they have been out of the workforce or underemployed for a number of reasons. These people face large hurdles in finding work, but employers that hire them were 36% less likely to face talent and skills shortages. Around 60% of employers who hired a lot of hidden workers found them "better" or "significantly better" than other workers in terms of productivity, innovation, quality of work, engagement and work ethic.  
Are you filtering candidates out because they have never held a specific job title you've specified, have a gap in employment history (perhaps because they were caring for a family member, were ill themselves or returned to school) or have no experience with some specific function or system? Spotting talent requires a closer look—especially in today's highly competitive talent market.
Build a strong talent pipeline 
Soft skills like adaptability, innovation and human connection can be just as valuable as—and I daresay even more valuable than—previous experience in the same type of role. Put simply, banking can be taught.  
Therefore, it is time to think differently about your talent development pipeline. When you hire people with strong potential who have experience in other industries, how will you turn them into top-performing commercial bankers? What kinds of training can you provide to help employees learn new skills and to open more doors for them within the bank? How will you develop non-traditional career paths for your existing employees? Training can be internal, or you can support employees who enroll in external courses to gain new qualifications.  
Mentoring is another way you can provide support and guidance to employees who are new to banking. The opportunity to draw on the experience of your most senior staff is extremely valuable. While most banks have some form of mentoring program, this is another area that is likely due for an overhaul. When was the last time you updated your mentoring program to ensure that it's actually helping your employees succeed and advance their careers? 
Banks with a culture of constant learning make the most of raw talent by giving employees the opportunity to overcome the stigma of not having the "right" background or education. A comprehensive development program is a strong selling point to attract smart, innovative employees in this tight labor market. It also provides a compelling reason for your talent to stay longer and become your bank's future leaders. 
To start attracting the best talent to your bank, contact me here. To learn more, read the full report, Commercial banking top trends in 2022:
Disclaimer: This content is provided for general information purposes and is not intended to be used in place of consultation with our professional advisors. This document may refer to marks owned by third parties. All such third-party marks are the property of their respective owners. No sponsorship, endorsement or approval of this content by the owners of such marks is intended, expressed or implied. Copyright© 2022 Accenture. All rights reserved. Accenture and its logo are registered trademarks of Accenture.