Other parts of this series:
---
There have been impressive technological advances in banking systems in recent years. But banks can't just purchase new software and expect it to magically improve their business—the product is only the beginning. Careful implementation and a culture of innovation and true transformation are needed to make the most of any investment in replaced or upgraded systems. 
In this two-part series, I'm joined by Rick Bare, CEO and President of AFS, a provider of integrated banking solutions and platforms. In our first post, Rick and I discussed the implementation of new banking technology and how to manage the risks involved in any major technology change. This second post looks closely at the culture that should surround and support the implementation of a new system to ensure that the bank's culture allows it to maximize the value of the new technology. 
Getting the technology implemented successfully is table stakes. Then you need to energize it with the right culture to drive innovation and transformation.
Aligning technology with people
Whenever technology changes in a workplace, there is a risk that employees will feel left behind. Banks that plan from the beginning to make their people a priority throughout the transition can avoid the fear, confusion or resentment that might otherwise result. People, processes and technology must all be linked and aligned to ensure success, and this encompasses bank executives and staff, system integrator, advisors and vendors.  
Employees who feel included on the journey and informed about what is happening behind the scenes are much more likely to embrace the change and take full advantage of the new technology at their fingertips. As soon as a decision has been made to implement a new system, it's time to start communicating about it to the whole staff. The goal is to create an environment where the whole staff: 
Understands the incoming technology and operating model (and how it affects their processes and individual roles);

 

Learns how to use the new data that is now available to them;

 

Embraces a mindset where change presents opportunities rather than problems;

 

Is excited about the new ways of working that are being introduced;

 

Has buy in and support, and consistent communication from executives;

 

Has a realistic expectation and does not underestimate the fact that a new system will still require work – inputs will not magically appear;

 

Understands the organization's goals for the new system.

 
First, everyone across the organization should understand what new capabilities are being introduced, and what their opportunities are. That can be the starting point for conversations within each function and across functions to ensure that the bank is taking full advantage of the new system when it launches. Those conversations also provide a starting point for upskilling and reskilling staff so that they are fully ready for the launch. Choosing a vendor that provides training support will simplify the upskilling process and help to optimize the technology for employees. 
Understanding the new capabilities and the processes and innovations they can support will also help management evaluate where new talent should be recruited. Some of the skill sets needed may be new to the existing staff, or may be outside the scope of their roles. Bringing in talent that is comfortable and confident with the incoming technology may help to put other employees' minds at ease, knowing that there's somewhere to turn to ask questions or tackle problems. 
When employees can clearly see that the new system is not merely a software upgrade but an opportunity to work smarter, and they are given the tools to use it to improve their own work experience, you are more likely to get them excited about using the technology rather than avoiding it.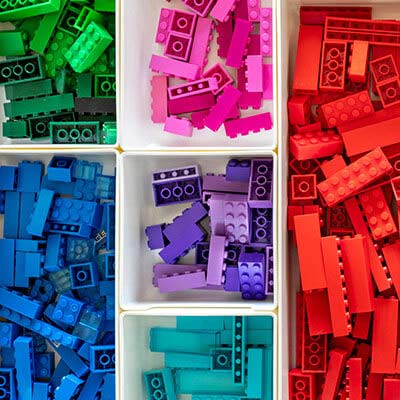 Commercial Banking Top Trends in 2023: Explore the 6 critical trends every commercial banker should consider as they plan for the year ahead.
LEARN MORE
Building a culture of innovation

 
The launch of a new system should be the beginning of the change for the bank, not the end. When the system goes live, it should open up opportunities to improve processes, reduce waste, grow revenue through expanded product offerings and inspire entirely new strategies and further digitize current processes. To help make this happen, banks should build a culture where innovation is ongoing and pervasive.  
The transformation should have clear goals. If you don't take the opportunity to think about your culture and a future centered around innovation, you'll miss the opportunity.
Rick points out that the AFSVision® system, for example, is built with innovation in mind. He says, "Once AFSVision has been implemented at a bank, its workflows can be configured and adapted as the bank finds new ways to optimize business processes. It then becomes a tool that can continually improve the way a bank operates." Cloud-based platforms give banks additional flexibility that feeds this innovation, because they can quickly scale up or down their resources as needed without costly and complicated hardware upgrades or large commitments.  
The choice of technology is important for both the current needs of the bank and its potential for future innovation. The creators and owners of the technology should have an innovation mindset as well, so that the product evolves and improves and makes further innovation possible for the users. A system that isn't well supported, or doesn't have a vision for the future, will give banks a short-term innovation boost but will eventually become an outdated legacy system like the one they're currently getting rid of. Choosing an innovative, future-focused vendor is part of building that culture of constant innovation and improvement into your implementation. 
If you haven't planned your change, change your plan

 
Installing new technology isn't enough to transform a bank on its own. Technology upgrades are most effective when they involve strategic planning across the whole business. Confining the planning to the IT function, or leaving it to the last minute to tell your employees what's happening, makes it harder to get everyone on board once the new system is implemented. 
The number of areas of the business that should be involved is wider than might be expected: technology, data, digital, operations, sales, fulfillment stakeholders and downstream data consumers including credit, risk, compliance and finance all have a stake in the transition. 
Including key decision makers from these various functions in the planning process leads to better risk mitigation and smoother implementation by identifying more of the risks and concerns up front and involving the affected people in solving for them. This will help you to construct an implementation plan that causes less disruption and has management excited about its possibilities. This strategic work will also help with selecting the optimal vendor for the bank's needs: not just the right product, but also the right support, vision and customer service to make the system effective in the long term. 
A plan that provides employees with the tools and training to use the new system to improve their workflow broadens the buy-in throughout the bank. When people feel involved and well prepared for change, there is likely to be much more acceptance of it. Encouraging them to think of new ways to fully integrate the technology into their roles will help to build a culture where innovation is ongoing and embraced. 
To learn more about how Accenture partners with experienced vendors like AFS to help banks benefit from new technology and become more innovative, contact me here. 
Disclaimer: This content is provided for general information purposes and is not intended to be used in place of consultation with our professional advisors. This document may refer to marks owned by third parties. All such third-party marks are the property of their respective owners. No sponsorship, endorsement or approval of this content by the owners of such marks is intended, expressed or implied. Copyright© 2022 Accenture. All rights reserved. Accenture and its logo are registered trademarks of Accenture.