From blockchain to edge computing, I've always loved learning about new technologies. So when I first heard about the metaverse, I wanted to learn more about how it applies to banking.  
The reality is that banks can't ignore the metaverse. It is central to every bank's digital future. A good portion of global banking leaders agree with me. Accenture's Technology Vision 2022 report reveals that 67% of banking executives worldwide think the metaverse will have a positive impact on their organizations, and 38% believe it will be a breakthrough or transformational. 
From browsing to interacting  
What is the metaverse? The best way to think about it is as an evolution of the internet that enables us to move beyond browsing to participating in and/or inhabiting a persistent shared experience. This experience spans the full spectrum from our real world to a fully virtual world.   
The sky's the limit for what metaverse experiences can be—anything from connecting with colleagues and attending events to purchasing digital buildings, art, land and other products.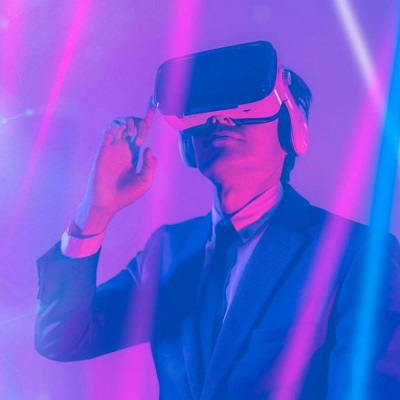 Prepare for the metaverse with our ultimate guide | Accenture Banking Blog
LEARN MORE
Metaverse momentum has begun 
Banks are already dabbling in the metaverse. In fact, I recently read an article in the Financial Brand that explores some fascinating examples of what they're doing. For example, Bank of America has adopted virtual reality training for 50,000 employees in 4,300 financial centers. BNP Paribas' retail banking customers can access account activity and transaction records in a virtual environment. And South Korea's Kookmin Bank has created a virtual town with a branch for customers and a telecommuting hub for employees.  
All these metaverse banking experiences are useful, which is key. The reality, however, is that cool bells and whistles usually flame out when the hype fades. It's the practical and convenient uses of technology that win customers over and sustain their interest.  
That's the reason why customers love mobile check deposits, isn't it? So as banks develop their metaverse experiences, they should be mindful of missteps. If experiences are silly, boring or pointless, customers won't come back—which risks brand reputations and customer relationships.  
How middle market banks can start exploring the metaverse  
It's time for middle market banks to start tracking the trend and planning their metaverse strategies. For now, there are more questions than answers, and that's okay. In fact, I'm thinking a lot about how banking in the metaverse will impact the personal relationships and local community ties that set these banks apart from the competition. It will be critical for them to create metaverse experiences that enhance this foundation rather than dilute it.  
Once middle market banks get this foundation right, they can explore metaverse applications. Many may begin with employee onboarding and training in the metaverse. Think about the engaging programs banks could create for tellers, for example, many of whom are digital natives and comfortable with virtual learning. I could then see them transitioning to providing metaverse experiences for their retail banking customers. One of the keys will be to look across products holistically and create one metaverse that serves the whole customer.   
I also think middle market banks—all banks, really—will ultimately find themselves re-asking some of the questions they did when digital banking first gained traction. Can the metaverse replace the in-person experience so banks don't have to invest so much in their physical footprint? And (dare I say it?) will the metaverse cause the death of the branch? Only time will tell.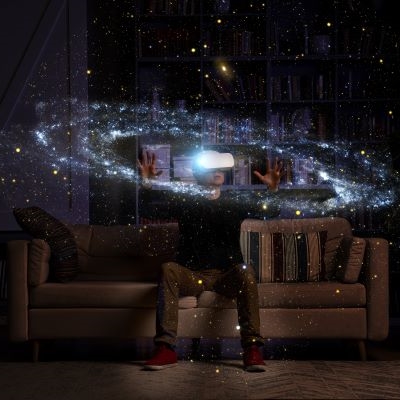 Banking in the metaverse: The next frontier | Accenture Banking Blog
LEARN MORE
Get ready for the metaverse, because it's barreling toward us  
It's always exciting to be on the precipice of significant technology change, especially something that promises to be so transformational over time. However, the reality right now is that there are still a lot of questions about how the metaverse will unfold, and what its impact will be on the future of middle market banking.   
But that doesn't mean these banks should ignore it. Absolutely not. My advice is to watch and learn. Study, evaluate and stay current on its evolution. Consider how the metaverse may fit into your longer-term digital strategy. And be ready to act when the time is right. Because the future will be here sooner than you think.   
To learn more about banking in the metaverse, please contact me here or connect with me on LinkedIn. 
Learn more on "How middle market banks can play to win."  
Learn More
Disclaimer: This content is provided for general information purposes and is not intended to be used in place of consultation with our professional advisors. This document may refer to marks owned by third parties. All such third-party marks are the property of their respective owners. No sponsorship, endorsement or approval of this content by the owners of such marks is intended, expressed or implied. Copyright© 2022 Accenture. All rights reserved. Accenture and its logo are registered trademarks of Accenture.