Other parts of this series:
---
In this series of Banking Cloud Altimeter conversations, we've discussed the challenges that banks face in their journey to cloud, and the shift in culture that can help them maximize the value they get from their transition. In this post, we're focusing on core workloads.  
Core systems are both the engine and the heart of a bank, so it's not surprising that banks can get nervous about making significant changes to them. While most banks have taken the first steps on their journey to cloud, some have been slow to move core functions. I discuss the issue with Keri Smith, who leads Accenture's Applied Intelligence practice for Financial Services, in our third Banking Cloud Altimeter Conversations video, Moving core functions to the cloud. You can watch the video now:
Banks will inevitably move their core functions to the cloud—whether that happens in a few months or a few years. We surveyed executives at banks that have begun their cloud journey and found that 82% of them plan to have at least half of their mainframe workloads in the cloud 10 years from now, and 31% of them have already reached that stage. 
One reason for the urgency is that banks are facing increasing competitive pressures from new entrants, including both digital-first banks and non-bank providers moving into the financial services arena. These tech-focused companies are embracing the full functionality of cloud and raising the bar with their products, creating higher customer expectations. Banks will need to harness the power of their cloud transition, including their core, to meet those expectations in terms of speed and responsiveness. 
Banks make decisions based on risk—and smart banks will consider the risk of moving to the cloud too slowly.
Another reason to move the core now is that the solutions are ready to go. Public cloud providers and SaaS providers have worked through many of the compliance and risk issues and, as a result, banks are moving their core with more confidence. In Europe and certain other regions, hybrid cloud solutions that comply with regional regulations are readily available.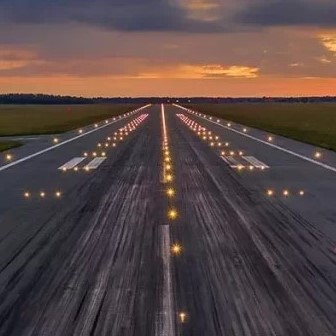 Banking Cloud Altimeter | Volume 6: Banks need a flight plan to navigate the cloud.
LEARN MORE
Banks are also motivated to migrate their core by the potential impact on their bottom line. Running core workloads in the cloud can drive profitability by bringing down mainframe maintenance costs and enabling staff to become more innovative in developing new products.  
At this point, the business case for postponing the migration of core workloads to cloud is quickly eroding. As my colleague Keri Smith says, "Now is the time. We encourage you to get on that journey." 
Keri and I will be back with our final Banking Cloud Altimeter Conversation, where we'll talk about getting the best return on your cloud investment. In the meantime, you can learn more by registering to view the latest issue of the Banking Cloud Altimeter.
Read more
To plan your bank's journey to cloud, contact me. 
Thank you to my colleague, Keri Smith, Applied Intelligence Lead for Accenture Financial Services North America, for her contributions to this article and video. 
Disclaimer: This content is provided for general information purposes and is not intended to be used in place of consultation with our professional advisors. Copyright© 2022 Accenture. All rights reserved. Accenture and its logo are registered trademarks of Accenture.