Other parts of this series:
---
Before making a big investment (of both money and effort) in their journey to cloud, most banks want to know what kind of return they'll get on that investment. Is there a solid business case for moving to cloud? I discuss the areas that see the best return on investment (ROI) from cloud with Keri Smith, who leads Accenture's Applied Intelligence practice for Financial Services, in our final Banking Cloud Altimeter Conversations video, Getting a Return on Cloud Investment. You can watch the video now: 
Many of our clients are already seeing a substantial ROI from their cloud migration. Let's take a look at some of the key actions that are driving business value for banks as they make the journey to cloud. 
Move your data:

Moving data to the cloud is one of the first steps many banks have taken on their cloud journey. This is, at least in part, because it usually results in substantial and almost immediate cost savings.

On average, banks are seeing savings of about 20% from running their data workloads in the cloud, although for some the number hits 40% or even 65%.

Moving data functions also helps banks to incorporate more artificial intelligence and machine learning tools to maximize the value of their data. Having that ability to better analyze data can lead to improvements in acquisition, lead generation and cross-selling. Data that lives in the cloud also facilitates self-service reporting, better data visualization and easier monitoring of KPIs.

 

Burst your work:

A legacy mainframe has a fixed amount of computing power that has to be portioned out across all of the bank's functions. This can slow processing down at busy times. One of the advantages of the cloud is the opportunity for elastic scaling and burst computing. When you need more computing power, you simply enlist additional cloud servers to handle the extra load. When the big burst of work is done, you can scale down again and avoid paying for a larger cloud presence than you require for your everyday workload.

Migrate your core:

It's clear from what we see in the industry that the urgency around moving core functions to the cloud is increasing for banks. There are significant cost efficiencies and revenue-generating opportunities that can result from a core migration. Keri and I discussed this issue in greater depth in our previous

Banking Cloud Altimeter conversation, Smart banks will move their core to the cloud now

.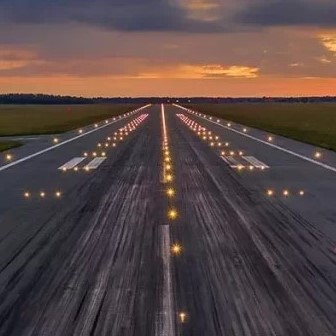 Banking Cloud Altimeter | Volume 6: Banks need a flight plan to navigate the cloud.
LEARN MORE
Banks that are not yet running their core workload in the cloud are instead maintaining legacy on-prem mainframes, which are expensive to run and may need to be modernized. Moving your core to the cloud gets rid of that huge mainframe expense. It also allows for much more flexibility in running your core workload by using elastic scaling, as I mentioned above.
Thanks for joining our Banking Cloud Altimeter conversations. To stay on top of the latest in cloud, keep reading our ongoing publication, the Banking Cloud Altimeter. 
Read more
Contact me to design a cloud journey that can provide great ROI for your bank. 
Thank you to my colleague, Keri Smith, Applied Intelligence Lead for Accenture Financial Services North America, for her contributions to this article and video. 
Disclaimer: This content is provided for general information purposes and is not intended to be used in place of consultation with our professional advisors. Copyright© 2022 Accenture. All rights reserved. Accenture and its logo are registered trademarks of Accenture.