Other parts of this series:
---
European banks are starting to overcome the obstacles that slowed their shift to cloud computing. And in the race to recover lost ground, they can learn from the experiences of their counterparts in the US and Asia. 
One of the biggest lessons European banks need to take to heart is the importance of selecting the right cloud services provider. It's critical that banks choose service providers that can support their current and future business needs. Institutions that put technology requirements ahead of their business needs are likely to see their cloud plans come unstuck. 
Many US and Asian banks were among the early adopters of cloud computing. They were far less constrained by complex data privacy, cyber security and knowledge transfer regulations than their peers in Europe. These cloud pioneers frequently chose service providers that scored high marks on their technology checklists. But by taking this route they often locked themselves into technology silos. They fractured their organizations. This limited their ability to quickly re-allocate resources, scale-up applications or seize new business opportunities. Our research shows that organizations that have already begun migrating to the cloud have so far rarely managed to uplift more than 40 percent of their workloads.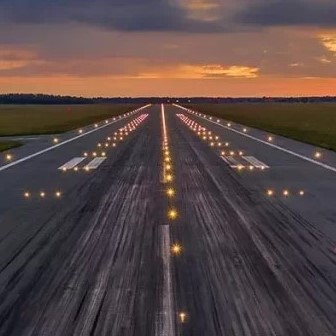 Banking Cloud Altimeter | Volume 6: Banks need a flight plan to navigate the cloud.
LEARN MORE
Advantages of business-first approach to cloud services
To avoid the mistakes of earlier cloud pioneers, European banks should view cloud computing services not as a suite of technology options. Instead, they should recognize such services as a flexible and scaleable range of business tools. These tools can compute, analyze, store and secure data and deliver information to decision-makers within and outside their organizations. This business-first approach will enable banks to take advantage of the flexibility and variety of the cloud offerings recently introduced by service providers. They'll be able to swiftly align and scale-up the resources they need to improve efficiency and boost revenue growth. 
Opportunities for European banks to secure partnerships with leading cloud services providers have soared in the past few months. The move to the cloud is one of the big trends sweeping banking in Europe this year (although it's no longer listed as a global trend in this year's Accenture Banking Top 10 Trends for 2022 report). 
International cloud services providers are now participating in regional initiatives that promote cloud sovereignty, protect citizens' data and strengthen cyber security. They're also teaming up with local technology firms to provide cloud services to major European customers 
The race among European banks to migrate to the cloud is sure to quicken. 
To discuss how banks in Europe can best migrate to cloud computing services, contact me here. To learn more, read the full report, Accenture Banking Top 10 Trends for 2022:
Read Report
Disclaimer: This content is provided for general information purposes and is not intended to be used in place of consultation with our professional advisors. This document may refer to marks owned by third parties. All such third-party marks are the property of their respective owners. No sponsorship, endorsement or approval of this content by the owners of such marks is intended, expressed or implied. Copyright© 2022 Accenture. All rights reserved. Accenture and its logo are registered trademarks of Accenture.