Other parts of this series:
---
When you're immersed in the cloud world, it's easy to sound off about all the advantages awaiting banks that make the move. But banks' journey to cloud has faced its share of challenges and setbacks. Accenture introduced the Banking Cloud Altimeter, our interactive digital magazine, to help guide banks along the way and get straight to the wins, while avoiding the perils. 
I recently sat down with my colleague Keri Smith, who leads Accenture's Applied Intelligence practice for Financial Services, to talk about some of the issues that are critical to banks on their cloud journey. The result was a series of short videos, the first of which—Transitioning to the cloud: Challenges for banks—you can watch now: 
Overcoming technological inertia 
Over the past few decades, banks have become pretty comfortable with technology—that is, with the familiar, in-house technology they can touch and own. Moving functions to the cloud means they have to transition from something they know extremely well to something entirely new to them. Despite this challenge, most banks have at least begun their journey to cloud, and many are accelerating their adoption as they start to see promising results.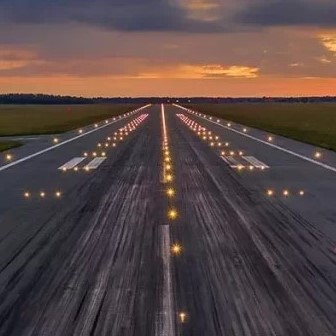 Banking Cloud Altimeter | Volume 6: Banks need a flight plan to navigate the cloud.
LEARN MORE
Managing risk 
The financial services industry has a low tolerance for failure due to reputational and regulatory risk. That's evident when banks are moving workloads to the cloud, especially when they get to the production workload stage. But the risk can be managed by enlisting experts who have done it before, and who can provide guidance and support throughout the process. The ways to mitigate most risk factors are now known, and public cloud providers are building them right into their systems. 
Hiring cloud-savvy talent 
Cloud technology is no longer brand new to banking. Banks can recruit talent with hands-on experience of implementing cloud transformations at other banks. For the past few years, banks have been competing with fintechs and other tech companies to recruit cloud-experienced engineers, but there is a constantly growing number of people with the necessary experience and training. 
However, attracting the right talent requires a culture shift at banks, to become more collaborative and agile. Keri and I discuss that shift in more detail in the next video in this series: Is your bank's culture limiting the value of cloud? 
To learn more, explore past and current issues of the Banking Cloud Altimeter. To plan your bank's journey to cloud, contact me. 
Thank you to my colleague, Keri Smith, Applied Intelligence Lead for Accenture Financial Services North America, for her contributions to this article and video.  
---
Get the latest blogs delivered straight to your inbox.
Subscribe
Disclaimer: This content is provided for general information purposes and is not intended to be used in place of consultation with our professional advisors. Copyright© 2022 Accenture. All rights reserved. Accenture and its logo are registered trademarks of Accenture.