Agility has become a buzzword in banking. Most banks understand that they need to become more agile to solidify their position in the marketplace today and to see continued success for tomorrow.
Accenture discussed this concept extensively in our Banking 2020 report on the future of the sector. We explored why to avoid being marginalized in a disruptive environment, traditional banks must pursue three building blocks to build sustainable competitive advantage. These are optimization and simplification, agility and continuous innovation.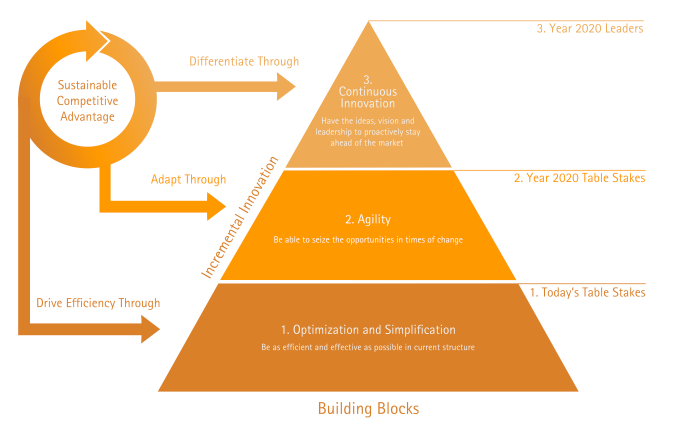 Since this report was released, I have had many conversations about agility with those in the industry—and I have noticed something interesting about these discussions.
All too often, people are equating digital with agility. In other words, they think that by becoming more digital they will "check the box" on banking agility. But the two are not synonymous. Digital banking excellence is only one aspect of true banking agility.
This becomes very clear with a look at the banks that are leading the way in agility. For them, agility is not a digital point solution or two, it is a way of working that is threaded across the business. What's even more telling is that often, the most agile approaches are those that focus on getting the fundamentals right. For example, agile market leaders are:
Managing an end-to-end payments solution.
Automating manual controls and processes.
Developing targeted products based on rich customer insight.
Simplifying the business by moving away from non-core products.
Consolidating operating call centers.
Optimizing the branch network.
Simplifying rewards programs.
Enriching customer data while protecting privacy.
Reducing cost of service without reducing quality of service.
The lesson for the industry here is valuable. Becoming agile is about doing "new" and different things—like embracing digital. But it is also about doing the "old" things differently—like streamlining the basics.