Other parts of this series:
---
Forward-thinking incumbents are preparing now
No matter what they drive, bankers today should pay attention to the electric car space. It's a striking example of how an innovator with a tech edge and strong sense of purpose can upend a mature industry and force incumbents to compete on their terms. 
When most incumbent automakers were still dismissing electric cars as a novelty, Tesla was positioning itself to create and lead a new market by focusing on its purpose—to develop electric vehicles that would not only be green but would also be better, quicker, and more fun to drive than gasoline cars. Last year, Tesla delivered nearly half a million electric cars, accounting for about one-sixth of the fastest-growing part of the passenger car market. 
Incumbents are now racing to catch up. Volkswagen, for instance, has emerged as a fast follower, tripling its sales of electric models to over 231,600 in 2020. This is less than half of Tesla's sales, but some analysts project that Volkswagen could close the gap by 2022. Other incumbents are now accelerating their product roadmaps, including pivoting to electric pickup trucks in a critical segment of the US market. 
A sceptic might point out that financial services are not motor vehicles. This is true—yet there's no denying that structural forces are moving banking towards a moment of change. 
From a high level, we see two forces driving banking towards a potential 'electric car moment'. The first is growing commoditization pressure, driven primarily by the increasing maturity of Open Finance business models. 
The second and more powerful force is shifting consumer priorities, accelerated by the COVID-19 pandemic. Accenture Research analysis shows that younger banking customers—the valuable customers of the future, thanks to ongoing generational wealth transfer—are less loyal than their older peers and more concerned about their bank's purpose.  
Figure 1. Purpose seems to resonate more with younger customers, among whom Purpose-Driven Banking (PDB) Leaders can count on 6.2% greater loyalty.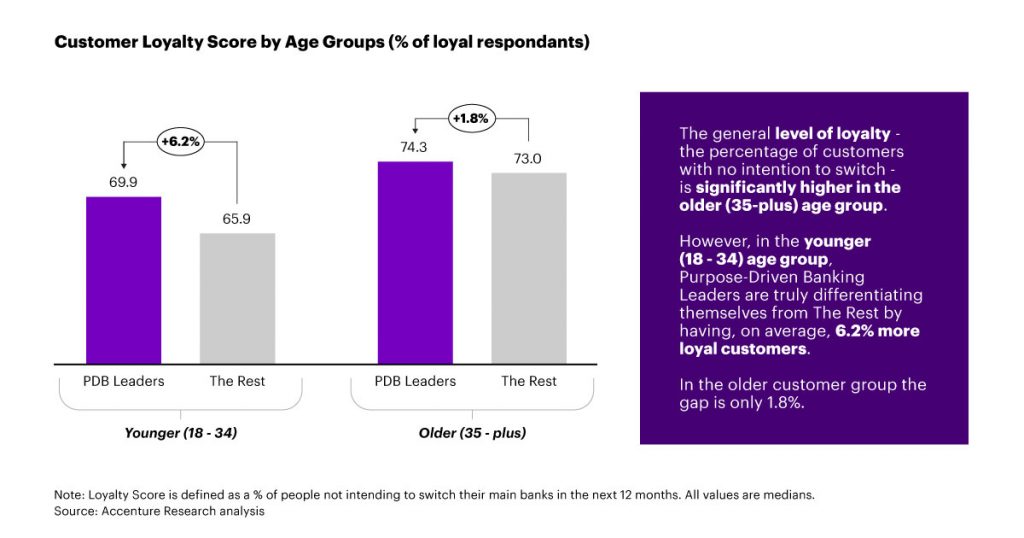 Purpose is already powerful—and the opportunities are just beginning
Further Accenture analysis highlights purpose as a powerful way to drive future growth and create shareholder value. Our report looks at the industry over the four years ending June 2020 and compares the financial performance and market valuation of Purpose-Driven Banking Leaders (PDBLs) with the broader banking industry. The results are striking.
We found that PDBLs achieved an average return on equity three percentage points higher than the other banks in our study, and that the market expects them to outperform other banks in the future as their price-to-book ratio was more than double the rest of our sample. The best performance in our sample was achieved by banks that combined the most intensive purpose-driven strategies with higher levels of digital maturity.
We also found that the benefits of embracing purpose extend beyond financial performance. For instance, we found that PDBLs score higher than the competition in every category of customer satisfaction that we measured.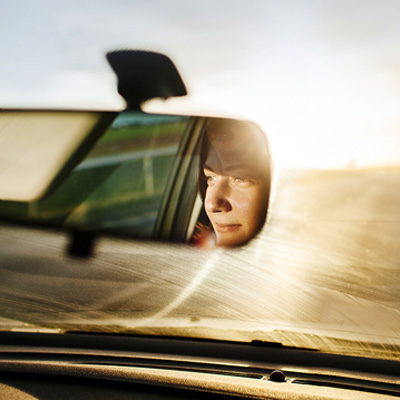 Purpose-Driven Banking 2021 report – driving powerful transformation for banks.
Learn more
Figure 2. Purpose-Driven Banking Leaders consistently achieve higher rates of customer satisfaction.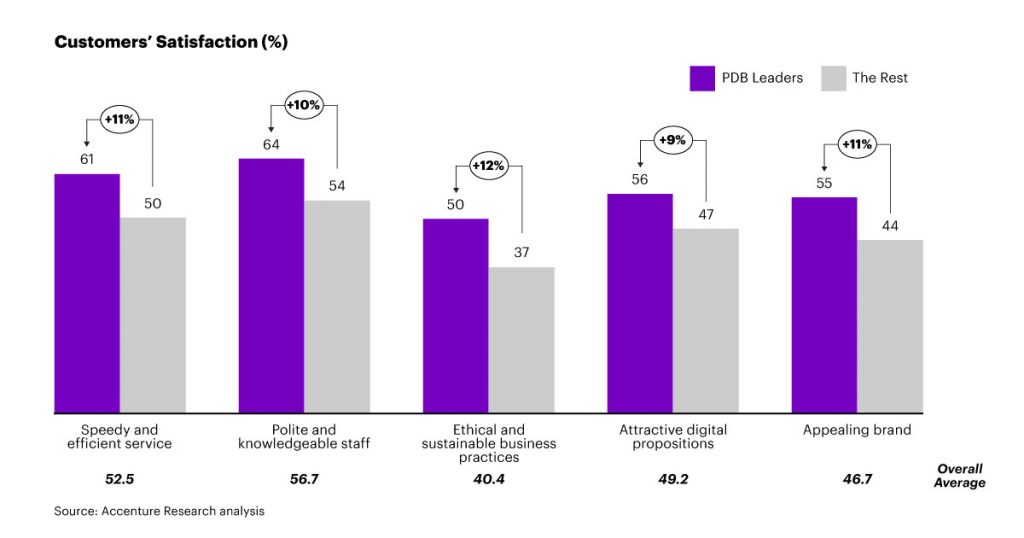 However, our findings reveal that banks overall score poorly on metrics like customer trust and perceived quality of advice. This suggests that there are opportunities for tomorrow's leaders to break away today by using technology to restore intimacy with their customers and help them lead better financial lives.
Our research examines the power of purpose in banking today through three lenses: customer, employee, and product. In our next post, we'll look at how Purpose-Driven Banking Leaders tackle all three.
To learn more about our latest report on purpose-driven banking visit the Accenture website.
Read report
With thanks to Mauro Centonze and Edwin VanderOuderaa for their contributions to this article.
Disclaimer: This content is provided for general information purposes and is not intended to be used in place of consultation with our professional advisors. This document may refer to marks owned by third parties. All such third-party marks are the property of their respective owners. No sponsorship, endorsement or approval of this content by the owners of such marks is intended, expressed or implied. Copyright© 2022 Accenture. All rights reserved. Accenture and its logo are registered trademarks of Accenture.