Guest blogger Elisabeth Magnor discusses her bi-annual review of card products offered by the largest issuers in 15 European countries.
First Annapolis, now part of Accenture, has been closely monitoring European card products since October 2015 to track the evolution of product offerings and pricing. Twice a year, we review the card products offered by the largest issuers in 15 European countries, now totaling 90 issuers and more than 1,100 debit, credit, prepaid consumer and business card products.
Between January and July 2017, we have observed approximately 122 card product changes, of which approximately 65 percent have been unfavorable for the end consumer. As expected, issuers have continued increased pricing and reduced rewards in anticipation of and, in response to, interchange regulation. These trends are summarized in Figure 1 and described in more detail below.
Issuers are increasing fees in less obvious ways
Out of the recorded instances of increasing fees, around 60 percent relate to fees that are less 'visible' from the consumer side (such as FX fees, ATM fees, etc.). This means that issuers can still advertise relatively low annual or monthly fees, and still increase overall fee revenues. Increases on foreign exchange fees and ATM/cash advance fees are the most common.
Issuers make direct point and cashback reductions
Issuers typically make direct reductions in the points earned per EUR spent, or a reduction or complete removal of cashback
Some issuers try to attract new customers by offering an increased amount of welcome points.
Issuers are improving their SME Business card offerings
Business cards generally follow the same trend as the rest of the market, with increased fees and lowered rewards. However, we have observed a few occasions where issuers are in fact improving their offerings targeted to SMEs

Barclays in the UK has introduced a series of new business cards
UBS and PostFinance in Switzerland have lowered their annual fees and FX fees for business cards
In Italy, UniCredit has introduced a new co-brand Business Miles & More card
Banco Popular has increased welcome bonus points for Iberia Sendo Business card
Czech banks have introduced a series of new business cards; Raffeisen has in addition lowered ATM fees at its own branch for business cards
Banks are putting increased focus new digital features
RBS in the UK added a promotional reward of 10 percent for Airbnb shopping during the summer months on their Reward Credit Card
'Online only' cards are becoming increasingly common

In most of our researched markets, we see a common trend, mostly targeted towards the consumer market
The virtual cards are typically low-cost debit and prepaid cards and can only be used online

Issuers (e.g., Resurs bank in Sweden) advertise MasterPass digital wallet as part of their credit card offering
Several UK issuers (e.g., American Express, Barclays, RBS, Santander, Tesco, etc.) in the UK have begun advertising heavily for ApplePay
Since January, European issuers have continued the previously observed tactic of increasing less visible fees rather than more visible monthly/annual fees. Otherwise, product sets appear to have remained materially unchanged since the beginning of the year. We have not observed significant advancements towards investments in mobile-related or other digital features bundled with card products yet, although many issuers are working through the planning phases of these investments. Going forward, we also expect further product development in the areas of:
Credit innovation generally, and specifically for cards, post-purchase installments via apps (e.g., such as BBVA has done with their BBVA Wallet)
Enabling a smoother digital experience while complying with the Strong Customer Authentication processes mandated by PSD2
Integrated card management features into digital banking apps
Traditional card products for specific segments, particularly small businesses and affluent/premium cards
Innovating around soft benefits
Figure 1: Summary of European Card Product Changes Between January 2017 and July 2017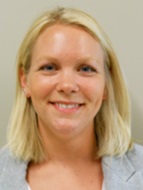 Elisabeth Magnor, Management Consultant