Small to medium-sized enterprises with up to 250 employees—SMEs—are the bedrock of economies worldwide. In the UK alone there are six million of them, collectively employing 17 million people. Until recently they were also a very dynamic segment, achieving strong growth over the past couple of years.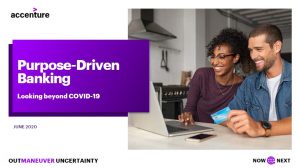 But, as we all know, COVID-19 has changed the game. And many SMEs have found themselves on the front line of its impacts, with their growth trajectory coming to a shuddering halt. Indeed, research we conducted in April 2020 found that 58 percent of sole proprietors and small enterprises had either suffered a significant decline in sales or had gone out of business altogether.
If your bank doesn't now move to close this gap and realise the massive potential of the SME segment, you can guarantee your competitors will. Put simply, there's no time to lose.
So it's clear these customers have an urgent need for assistance. And you might think their bank would be the natural choice. But think again: Our study shows only 24 percent of small-business executives typically go to their bank for advice about their business's finances.
Re-engaging with SMEs in the 'neglected middle'
What's going wrong? The underlying issue is that SMEs are in the 'neglected middle'. Very small businesses are given a 'retail-banking-plus' service similar to the one you and I get as personal banking customers. Larger businesses are given a 'lite' version of full-scale corporate banking. But nothing has really been designed specifically for the core SME market.
The result? The banking propositions being offered to SMEs are not tailored to their needs.
What's clear is that a trust gap has emerged between SMEs and their banks. While SMEs trust banks to provide them with fast and reliable services, they have less confidence that their bank will give them the advice they need to maximise business success. Our research finds that 24 percent of SMEs say the trust in their banks to provide them with advisory services has actually declined during the pandemic, against just 9 percent who said it had increased.
The challenge for banks is to meet SMEs' distinctive needs cost-effectively and at scale—and thereby regain their trust—by bridging the gap between 'retail-plus' and 'corporate-lite'.
Past experience shows this isn't easy. The relationship manager (RM) model used for corporates is too resource-intensive to work profitably with SMEs. Yet the frictionless and largely transactional digital services that retail consumers enjoy are too commoditised and generic to address the highly diverse SME community.
Striking the right balance
So, how do you bridge the gap and combine low friction and cost with high personalisation? Our recent video explores how banks can achieve this. The answer lies in using data and analytics to gain a better understanding of SMEs as individual businesses—and then applying that understanding to develop and deliver hybrid services and tools that offer the best of both worlds.
By way of example, think how you might use behavioural analytics and AI to anticipate SMEs' needs and digitise many aspects of the RM model, enabling remote advisory services at low cost and high scale. And then amplify the resulting value with tools to help SMEs manage their business better—such as automated liquidity management linked to their bank accounts. All delivered through an engaging experience, with the right navigation, tone of voice and information content.
Mapping the way forward
Get such services right—at the right price—and your bank can quickly begin building trust among SMEs. This will ultimately lead to higher long-term revenues and profitability by creating win-win relationships between the bank and SMEs. In my experience, it's a journey that involves three stages. First, show your SME customers that you understand their business. Second, demonstrate how you can use that understanding to support them better. Third, help them grow.
In the wake of the pandemic, with trust at a premium, banks that achieve all of this will have a big first-mover advantage. As well as providing new advice propositions tailored to SMEs, these banks will look beyond short-term KPIs like RM product sales and instead assess their performance on measures focused on relationships. And they'll supplement these more granular KPIs with a top-down culture shift that permeates their organisation, prioritising sustainable value over immediate revenue.
As the pandemic recedes, it's leaving behind a continuing trust gap among SMEs. If your bank doesn't now move to close this gap and realise the massive potential of the SME segment, you can guarantee your competitors will. Put simply, there's no time to lose.