Transforming core banking to digital is not necessarily an easy road—although it is a necessary one for banks to follow.
Some banks, those we think of as "early adopters," are launching new digital tactics to respond to customer demand and to take advantage of new technical capabilities. The tactical approach is not a bad path to take. But ultimately these tactics should be folded into a broader, more transformational vision.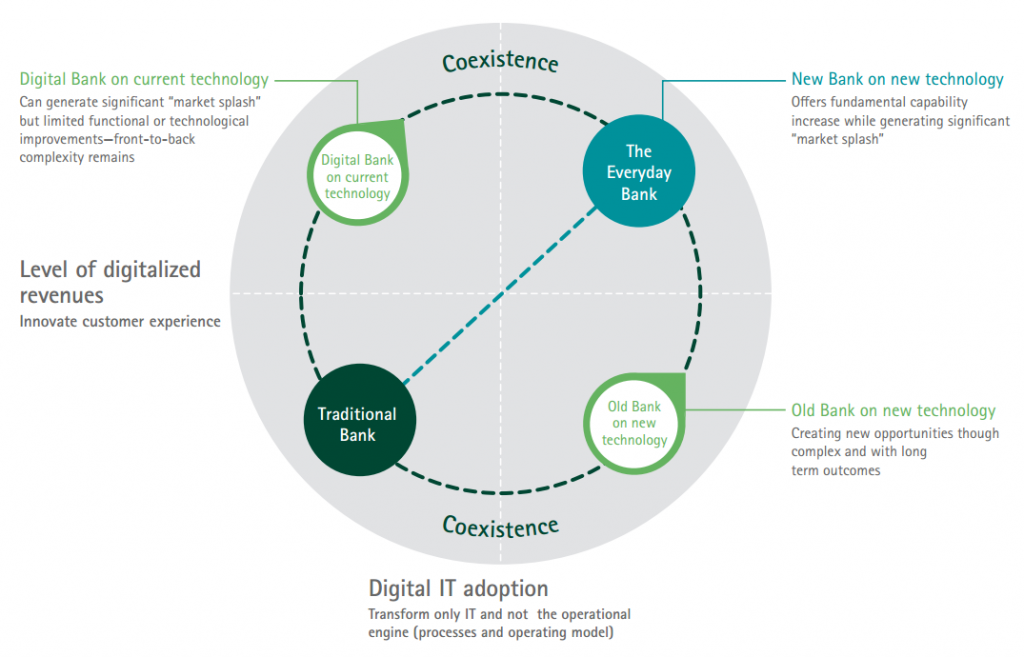 What do we mean when we talk about tactical approaches? Our early adopter banks are incorporating things like new digital channels, customer-driven alerts, Google-like search capabilities and digitized user interaction. We've seen providers offering resources such as personal financial advice, targeted customer personalization options and merchant ecosystems to distribute banking services.
These steps all represent a great starting point. With banking customers demanding more, these tactics help banking meet new needs.
But remember, tactical approaches are not the best long-term path. Often, these steps are a stop-gap measure versus a complete and holistic solution. They aren't necessarily bringing about change to core banking or to legacy functions and, if not integrated into a broader, long-term solution they can result in increased complexity and cost.
Banks that want to become an Everyday Bank—and completely renew their cost structure to potentially realize 18 to 25 percent return on equity by 2020—must push forward in their legacy system evolution. Tactical approaches are a good start, but more transformative action is required.