Other parts of this series:
---
Banking on the skills to support cloud
To stay competitive and effectively drive digital transformation agendas, banks must dramatically accelerate their move to the cloud. At the same time, they must grapple with key issues such as the critical need for next-generation skills and talent management at scale, innovating delivery models and mastering new ways of working.
A banks' successful cloud adoption will be determined by a host of factors, such as the nature of the legacy technology being replaced, the line of businesses being considered, and market-specific regulatory environments. Fortunately, the burden for this rests not solely on the shoulders of banks and is instead shared by cloud service providers (CSPs) like Amazon Web Services, Google and Microsoft—providers that have seen a year-over-year increase in spending of 35%, totaling $41.8 billion in the first quarter of 2021.
Deep investment by these major CSPs is transforming the cloud and making migration—which used to require a specialized development team, a great deal of money, and significant risk—available to companies of any size and budget. The real drivers of change are an engaged and cross-functional leadership, whose buy-in and support are vital to organizational change, as well as the talent and optimized delivery models required not only to implement the changes but to operate effectively in the new environment.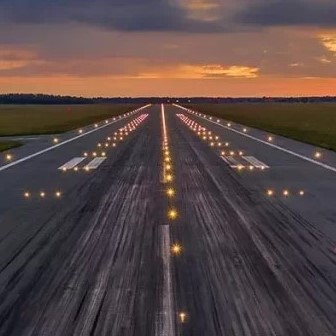 Banking Cloud Altimeter | Volume 6: Banks need a flight plan to navigate the cloud.
LEARN MORE
While most banks are embracing cloud, our research from February 2021 showed that a weighted average of just 8% of their workloads across four functional areas—Enterprise, Data/Analytics, Surrounds and Core—had migrated to date. Nicole Lanza, Accenture Managing Director and cloud strategist shares in Volume 2 of the Banking Cloud Altimeter, it's "probably now over 10%."
Why is this? One of the biggest factors in transformation is talent—having the skilled workers to implement change. The majority (54%) of CEOs report that the lack of technical skills across the organization is a top concern for their cloud transformations. Successful cloud migrations have been shown to be those that have focused not just on cloud tech, but on the people, skills, and ways of working required to maximize the cloud's potential.
Tech talent is in short supply and high demand, and financial services firms are struggling to attract new workers with the essential digital expertise. But it's not necessarily people that are in short supply—it's the skills. One way banks can meet this challenge is by growing cloud talent within the business. This, alongside culture and social governance practices that can attract emerging talent, will help support banks through adoption, sustaining them into the future.
The case for cloud is clear. Often in client conversations about cloud adoption, these four pain points come up. By addressing these areas, banks will be better positioned to move forward with their transformation agendas and meet the expectations of consumers and the workforce:
Business and application complexities
Security and regulatory compliance
Business-IT misalignment
Skills gap and operating models
Fortunately, much of this work can be achieved through holistic transformation approaches—and the right partnerships. For example, to address the skills gap, companies should be re-thinking the workforce pipeline, reorienting the organization to foster more collaboration and nurture a digitally-native startup mindset. In doing so, banks are more likely to attract the skilled talent required for digital innovation and have the enhanced workforce needed to operate in the new environment. In terms of business complexities, smaller breakout pilots can help organizations implement cloud solutions quickly, and then test, experiment, and scale by taking a succession of disciplined strategic steps.
As more examples of innovative cloud partnerships are shown to be successful—as they have been during the accelerated transformations of the past year—the expectation from consumers is that banking and capital markets will provide the same level of convenience, responsiveness and digital service that they experience with their non-banking interactions and transactions.
More than ever, companies need to operate and compete at speed and scale as industries reshape beneath them. For many, this means innovating faster, creating new revenue streams, deriving more insights from data, and interacting differently with their customers, partners and employees. All of these changes require a catalyst to drive them—and cloud is at the core.
Our Banking Cloud Services offers a host of resources and case studies, and the Banking Cloud Altimeter, our new interactive digital magazine offers research, ideas and insights affecting the big strategic decisions for banks navigating to the cloud.
Now is the time for organizations to build and expand the capabilities they wish they'd invested in before the COVID-19 crisis. The agility and flexibility that cloud brings can empower banks with new ways of working, operating and doing business.
To discuss in more detail how Accenture can help you navigate and implement meaningful cloud adoption, please contact me here
Disclaimer: This content is provided for general information purposes and is not intended to be used in place of consultation with our professional advisors. This document may refer to marks owned by third parties. All such third-party marks are the property of their respective owners. No sponsorship, endorsement or approval of this content by the owners of such marks is intended, expressed or implied. Copyright© 2022 Accenture. All rights reserved. Accenture and its logo are registered trademarks of Accenture.