Other parts of this series:
---
While cloud native development might be considered the "new normal," mainframe still has a stronghold in the financial services industry due to its robust resiliency and massive compute capability. However, as I explained in my previous post , the mainframe cannot match cloud when it comes to agility, scalability and cost-effectiveness that are so essential in a disruptive business environment. Mainframe continues to slip behind cloud as a competitive and cost-effective technology.
The good news is banks can modernize their mainframe environments to become more agile and responsive without engaging in a complete cloud migration. By taking a thoughtful, phased approach to modernizing your firm's mainframe environment, you could overcome common obstacles and enjoy some of the advantages of cloud computing without putting core functionality at risk.
Accenture has developed a "6 Rs" framework that provides useful basic principles for any mainframe modernization initiative. This framework can help you identify the right treatment strategies for your mainframe applications while mitigating the risks that hold so many banks back from undertaking mainframe modernization or migrating to the cloud.
Six steps to issue-free mainframe modernization
Issue-free mainframe modernization is based on a discovery phase in which you evaluate each of your applications and choose the appropriate application strategy, as follows:
Retain for its useful life, remediating any specific pain points and moving development and test environments to a cloud infrastructure to increase agility and reduce costs.
Replace with a package (including commercial-off-the-shelf or software as a service) that offers improved functionality; extract and migrate data to a new system to reduce complexity and costs.
Re-host to a less-expensive location without changing the code, to gain cost benefits without the risk that can result from programming language changes.
Re-platform, without changing the programming language, to a different platform/ operating system to permit applications to run in the cloud.
Re-factor from legacy code to a modern programming language, using (semi) automated tooling to mitigate risk relating to legacy skills, to increase agility and to reduce costs.
Re-imagine the business: Rewrite the application based on newly developed requirements, using domain-driven design. The resulting application is not based on current capabilities and therefore not only allows technology modernization but also modernization of what were likely outdated business processes.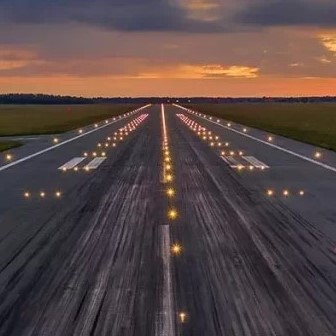 Banking Cloud Altimeter | Volume 6: Banks need a flight plan to navigate the cloud.
LEARN MORE
Embarking on your mainframe modernization journey
Every business is unique. There are many options when it comes to mainframe modernization. Upgrading your core platforms begins with a focused analysis that assesses the right strategy for meeting your bank's needs.
Mainframe modernization also takes time. It should be a thoughtful, well-planned journey that results in a simpler, more agile architecture that can help you keep pace with the competition and adapt to changing customer expectations.
Mainframes have for decades been a proven, resilient mainstay technology for the financial services industry. However, in an era of disruptive innovation and cloud computing, a simpler, more agile architecture is a business-critical strategic imperative―and an inevitability.
For more detail on mainframe modernization, please see Accenture's report, "Mainframe Modernization: The Benefits of Cloud in a Mainframe Environment."