In my prior posts, I've looked at some of the challenges facing financial institutions as they position themselves for growth. I've discussed the need to centralize and simplify, which could ease structural concerns for many businesses.
An additional challenge for many providers is the lack of skilled resources in risk and compliance.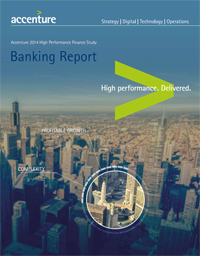 Banks in particular are in the midst of a talent struggle that, if not addressed, may  severely limit growth potential. The banking report of our High Performance Finance Study notes that banks "cite talent as the number one challenge they face in addressing new risk, regulatory and compliance requirements." The war for scarce talent is very real.
Compliance and risk management are deep, specialized skills that providers can't do without, particularly in today's volatile financial service marketplace. Given the constantly changing banking market and today's complex regulatory environment, finding the right talent in these areas is a big human resource burden for banks. They must either hire external resources and/or invest in building solid skills within their existing talent pool.
The challenge is by no means confined to banks. Across all of financial services, talent is increasingly difficult to find. A Reuters study, for example, found 97 percent of UK financial services executives reporting difficulties finding talented resources.
A centralized, simplified structure, such as we discussed in my previous post, can help ease the burden and maximize existing resources. Risk and compliance centers of excellence could leverage talent across the enterprise. They could help streamline processes around regulations and risk. And, they can provide a much-needed solution that will help the industry continue its shift toward growth.