Other parts of this series:
---
Global Salesforce Financial Services lead Stacy Pence and Jason Mark, Managing Director overseeing our Core Banking and Banking Transformation practice, got together to discuss how digital platforms will reshape retail and commercial banking. Listen to the podcast below and read the blog for a summary of their views.
You can find podcasts like this one and keep your finger on the pulse on the financial services industry with the Accenture Vision App. Download from the App Store and Google Play today.
With various Open Banking initiatives taking shape around the world, it is now more important than ever for banks to move away from the traditional vertically integrated business model. Many banks are turning to platform-based models to cater to the evolving expectations of consumers in the digital age.
Platform-based models are defined by a 'flat' structure that facilitates the exchange of information between business units, customers and other third parties. Leveraging digital platforms enables banks to be more responsive to change by simplifying their processes without dumbing down capabilities.
The future of banking: Time to rethink business models. An Accenture report outlines new banking business models that enable banks to reconfigure themselves to keep pace with disruption.
LEARN MORE
These models mean a bank can have a single platform that runs across multiple business segments, rather than a series of siloed business units. This greatly simplifies the bank's interactions with its customers, some of whom may have multiple retail and commercial accounts with the same institution. Combining this information into a single holistic picture creates more seamless customer interactions and gives the institution greater insight into the customer relationship.
A further benefit is that the developers of these platforms are continuously enhancing them in order to better cater to the evolving needs of their diverse user bases. Banks that use these platforms benefit from this continuous innovation, reducing the need for them to invest their own resources in non-core technologies, and freeing them up to focus on refining existing products and developing new ideas and solutions.
We have seen a number of our clients benefit greatly from using the Salesforce Financial Services Cloud as a hub for all their interactions with customers. The Salesforce platform has helped these clients gain a more comprehensive view of customer behaviours and thus offer more personalised services.
Another example is banks using the nCino platform to simplify loan origination. Some of our clients have been able to cut down the time needed to originate a loan from 75 to 30 days, due largely to the fact that nCino gives them a single tool with which to manage the entire process end-to-end. The platform also eliminates the need for clients to visit a branch when applying for a loan, enabling the kind of on-the-go service customers increasingly expect.
As the world moves inexorably towards Open Banking, under which financial institutions will be required to share customer data with approved third parties, banks will need to tap into the potential of platforms. In the Open Banking era it will be essential for banks to better manage data and use that data to create new customer experiences—and leveraging platforms will help them efficiently and effectively achieve these goals.
Accenture at Sibos

We'll be discussing Open Banking and other topics at Sibos. Come see us at our booth and join us in the conversation around enabling the digital economy. Keep up to date on all the latest from us around Sibos right here on the blog.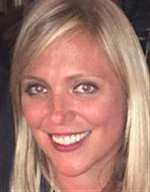 Stacy Pence
Managing Director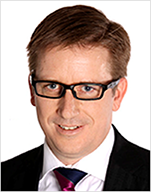 Jason Mark
Managing Director