---
Banking's push to digital during the pandemic has placed tech in the spotlight. The power of the cloud has never been so clear. Accenture research shows that 49% of banks have moved a significant portion of their workloads to the cloud, compared with 33% of businesses across all industries. It's safe to say that nearly every bank is either migrating to the cloud, or planning to do so soon.
More Accenture research shows that companies investing in strategic tech like the cloud on average achieve twice the revenue growth of those that don't invest.
But it's equally clear that the cloud on its own will not improve the performance of a bank or create competitive advantage. Our most recent cloud survey found that only 35% of banks have captured the full value they expected from their cloud investments. Successful cloud migrations—those that realize the cloud's benefits of increased organizational speed and agility, and lower cost—have focused not just on cloud tech but on the people, skills and ways of working required to maximize the cloud's potential.
So what's special about the successful one-third? What are they doing differently?
Every tech challenge is a people challenge
Simply put, these leaders recognize that people and ways of working will either be catalysts or obstacles for any tech transformation. Just as the cloud is the answer to unlocking value in your business, your people are the answer to unlocking value in the cloud.
This starts with the tech skills needed to journey to the cloud. 54% of CEOs report that the lack of technical skills across the organization is a top concern for their cloud transformations. 85% of IT leaders report gaps in cloud skills large enough to slow down their cloud projects.
Tech talent is in short supply and high demand, and financial services firms have struggled to attract new workers with the requisite digital expertise, particularly Millennials.
But it's important to remember what's actually in short supply here: skills, not people. And hiring is not the only way to increase cloud skills in the business. With in-demand cloud skills already in short supply, growing cloud talent within the business will be an essential strategy for forward-thinking banks.
The human side of the rush to the cloud in banking starts with shortages of cloud skills. But it doesn't stop there.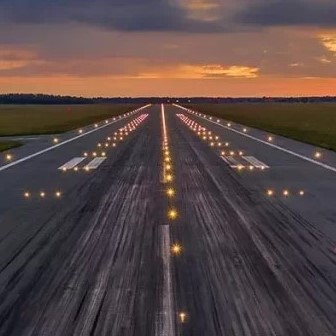 Banking Cloud Altimeter | Volume 6: Banks need a flight plan to navigate the cloud.
LEARN MORE
The cultural keys to unleashing cloud performance
Everyone across the business, not just those in IT, has a critical role to play in deriving business value from cloud investments. That's because unleashing the full potential of the cloud involves changing every part of the business—not just once, but continuously as the technology improves. The data is clear that cloud transformations are most successful when the entire C-suite, not just the CIO or CTO, plays a role in leading the change.
This is a tremendous change management challenge, but that doesn't mean it's impossible. Accenture has identified two workforce culture attributes that make a huge difference.
1. Growth mindset—the willingness to try new things, learn from experiences, and make changes to improve.
2. Lifelong learning—the idea that people can acquire valuable new skills over the course of their careers, not only when they are young or in school.
Reaching the full potential of the cloud without a workforce that is empowered to learn and grow will be almost impossible.
The cloud as a workforce catalyst
Many banks are grappling with aging tech and legacy workforce practices, though incremental progress has been made in both areas across the industry. But banking as a whole still struggles to attract its fair share of Millennials, who are already the biggest generation in the workforce and will make up 75% of it by 2030.
However, to leverage the full benefits of the cloud, banks will need to rethink all their people practices, including how their organization is designed, how their people are led, how work is organized and how people learn every day.
We'll explore this subject in detail in my next post.
In the meantime, if you have any questions about this post or you'd like to continue the conversation about the cloud in banking, I would love to hear from you. I can be reached here.
To keep up with my writing on the intersection of the cloud and people in banking, follow me on LinkedIn.
Read more about Accenture's research on banking in the cloud in our new digital publication, Banking Cloud Altimeter.
Disclaimer: This content is provided for general information purposes and is not intended to be used in place of consultation with our professional advisors. This document may refer to marks owned by third parties. All such third-party marks are the property of their respective owners. No sponsorship, endorsement or approval of this content by the owners of such marks is intended, expressed or implied. Copyright© 2022 Accenture. All rights reserved. Accenture and its logo are registered trademarks of Accenture.