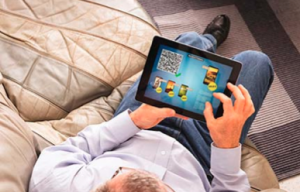 To be effective in our digital world, the Everyday Bank must be an omni-channel bank. Note that "omni" does not mean "several," "multiple" or "many." When we say omni-channel, we mean all channels—every channel. In other words, the Everyday Bank taps every available channel to connect to its customers, creating that ever-present, "bank in a pocket" feel.
But let's be cautious. Connecting aggressively via every available channel still is not the end goal of an omni-channel approach. As my Accenture Communications colleagues would say, the omni-channel approach should be seamless, guaranteeing a single, unified experience for a bank's customers across all its channels. The nature of a transaction might be different based on the chosen platform—interacting via a PC might differ functionally from interacting via a mobile phone, for example. But the capabilities, the core functions and the customer experience should be seamlessly the same.
An omni-channel approach nudges banks outside their traditional comfort zone. A basic mobile banking app will not suffice—banks must begin rubbing elbows with their customers in social media platforms too.
Presenting a unified, consistent, high-service face to customers, wherever and whenever they are, is the omni-channel way in which the Everyday Bank achieves its "every day" nature.