Not every journey looks the same – make yours a smooth and efficient one.
As the Covid-19 pandemic abates in much of the world, banks are doubling down on their efforts to embrace banking in the cloud. The pandemic highlighted the relative ease and flexibility of moving to the cloud, and of accomplishing things never before imagined. For example, banks created virtual call centers in days—an impossible mission for those solely reliant on on-premise software.
Banks accomplished things they had never before imagined.
At Accenture, we're helping banks and other financial institutions navigate this new world. The question they keep asking is: How competitive are we with our peers?
In February 2021 we profiled 100 global banks to find out.
Banking in the cloud is the future—how do you measure up?
We're sharing the results of the Accenture Banking Cloud Rotation Index—along with expert insights—in our new interactive digital publication, Banking Cloud Altimeter. In the first volume, we look at what it means to be a bank in the cloud and provide a snapshot of where banks are on their cloud journey.
There are many banks that are fully embracing the cloud, and surprisingly, others that are just starting the journey. In the near future, the cloud will become as personal to a bank's customers as their branch was before the pandemic. We have the technology to do, in the cloud, what a banker used to do in person. That means having a dialogue with a customer, rather than just pushing them through web pages. The future customer experience will be constrained only by your ambition of what you want to unleash.
Here is what our analysis shows across four key functional areas: Enterprise, Data & Analytics, Surrounds and Core.
Banks see Enterprise as the first step in their journey to cloud
Many banks have made significant progress on their journey to the cloud when it comes to their collaboration tools. These enterprise applications are generally "off the shelf" software for running basic operations as well as improving productivity and efficiency. Moving them to the cloud is usually the first step for banks that embark on this journey. You're not going to be able to buy software like Microsoft Office and run it on legacy systems; you'll have to run it on the cloud. Workday, Salesforce, Oracle; they're all moving to the cloud. Think of it like this: Cloud is an enabler for other technologies.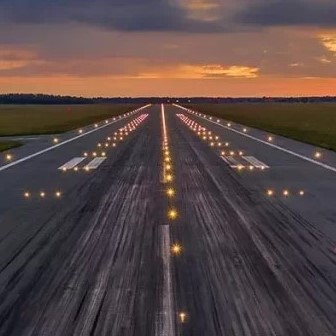 Banking Cloud Altimeter | Volume 6: Banks need a flight plan to navigate the cloud.
LEARN MORE
Up next? Data & Analytics is showing an impressive ROI
The next growth area is data & analytics. If banks don't move this functional area to the cloud, they will be left behind. You can reduce your software costs by about 50 percent net with this move, so it is an area where we're seeing increasing cloud adoption. Banks that built enterprise data warehouses a decade ago are hitting a brick wall. They're trying to run artificial intelligence machine learning algorithms, but the hardware can't do it. One North American bank took 12 weeks to run a customer service risk retention algorithm using on-premise software. They moved to the cloud, which read it in eight hours using a GPU farm.
Moving Surrounds and Core completes the picture
There's a lot of action in applications surrounding customer interactions, like mobile apps, online banking and call centers—moving these from on-premises machines to the cloud.
What are banks moving last? Core operations, including back-end processes, invoicing and maintenance. Some banks have made the mistake of moving core applications directly to the cloud in a "lift and shift" operation. You would do better to switch to cloud native core applications or take existing core applications and rebuild them in the cloud to be cloud native. Otherwise, you're just emulating the old code in, frankly, a more expensive environment.
I think that over time, the cloud revolution will make the digital revolution look small
We expect the workloads moving to the cloud will double over the next 24 months. A computed weighted average of only 8 percent of banks' actual workloads have moved to the cloud so far. We've helped many banks develop their cloud strategy, and that deep experience is reassuring for clients. The pandemic opened everyone's eyes to the possibilities of the cloud. There's no turning back.
For a more in-depth look at our research on banking in the cloud, please enjoy the first issue of Banking Cloud Altimeter. Read it to see where you measure up. And contact me if you would like to discuss how we can help to move your bank to the cloud.
Disclaimer: This content is provided for general information purposes and is not intended to be used in place of consultation with our professional advisors. Copyright© 2022 Accenture. All rights reserved. Accenture and its logo are registered trademarks of Accenture.