Other parts of this series:
---
Despite the popularity of cloud native development, the mainframe remains a core and valuable enterprise technology for many banks. Mainframe's proven resilience and ability to handle the exceptional volumes associated with core banking processes are especially crucial for the financial services industry but other industries also rely on the mainframe to run their core business. Our analysis shows that in complementary industries critical business logic and data still resides on mainframes.

However, as MIPS (millions of instructions per second) growth outpaces revenue growth, firms are struggling to sustain their mainframe environments. Mainframes lack the agility to help banks meet customer expectations in a volatile market. Increasingly, the flexibility and versatility of cloud DevOps are overshadowing mainframe's ability to innovate in a disruptive environment. Cost considerations and changes in the workforce are also having an impact on mainframe's viability as a long-term technology solution.
Mainframes have been historically costly and don't offer the economies of scale and new functionalities available through cloud. As cloud becomes a dominant technology, the workforce is migrating away from hardcore mainframe architecture and engineering skills toward newer, more relevant skill sets that are geared to the future. As experienced staff exit the workforce, mainframe environments become increasingly vulnerable to material losses of legacy system knowledge and expertise.
Matching wants to methodology 
Given the value mainframe still holds for the financial services industry, the question becomes how to increase agility, enhance productivity and reduce costs without entirely abandoning the mainframe. Thus, modernizing the mainframe environment to meet current market conditions and customer expectations is an option well worth examining.
Any decisions around cloud versus mainframe, or a synthesis of the two, should be based on a holistic and strategic view that creates a strong business case around improving the customer journey and considers all aspects of cost, including:
Run cost of the new architecture
Cost to achieve
Opportunity cost of not modernizing (or missing out on delivering new features to customers)
When it comes to modernizing your mainframe environment, the key factors to consider are how to do it properly and what might be getting in the way of your success.
Making the right decision: modernize or migrate 
Banks tend to grapple with three common paradigms when contemplating the move to modernize their mainframe environment…or take the larger leap to cloud:
There is zero room for error when migrating. Any outage during a migration can potentially disrupt mission-critical operations, which could have devastating consequences.
Mainframes have proven functionality that's difficult to walk away from. Mainframes are famously stable, reliable and able to handle massive transaction volumes. Their strong disaster recovery resilience and well-proven security capabilities make them very valuable to the financial services industry, despite any drawbacks they present.
International Business Machines Corporation (IBM) offers a "modern" mainframe. Banks currently have the option of leveraging a mainframe solution from IBM that mitigates some of the issues associated with operating a mainframe environment in a business world that's leaning heavily toward cloud. Adopting the new IBM commercial constructs in the mainframe space could be a less-daunting prospect than undergoing a multi-year, full-scale mainframe modernization journey.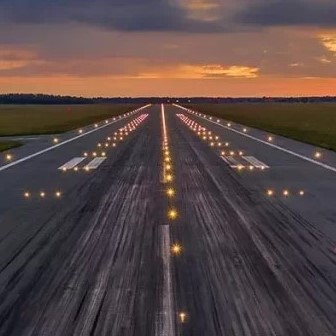 Banking Cloud Altimeter | Volume 6: Banks need a flight plan to navigate the cloud.
LEARN MORE
Decouple to overcome common obstacles 
There are several ways to address these common paradigms in order to gain the desired outcome. First and foremost, banks may want to avoid risky "big bang" conversions. Implementing phased migrations from existing mainframe IT to microservices is a good way to maintain business continuity, information security, and uptime while modernizing your mainframe or migrating to the cloud. You should begin this effort with use cases that increase business value through improved agility and flexibility. Doing so allows your migration to gain credibility based on smaller, successful initiatives.
It's important to note that decoupling from the mainframe requires a true hollowing out at the core in order to eventually eliminate ongoing mainframe reliance. This effort involves deep analysis into which applications to begin with and should be based on a decision-making process that considers talent, cost, pain points, value delivered, and return on investment.
In my next post, I'll explain Accenture's 6 Rs framework for mitigating mainframe migration challenges and will provide additional guidance on how to execute your mainframe modernization strategy.
For more detail on mainframe modernization, please see Accenture's report, "Mainframe Modernization: The Benefits of Cloud in a Mainframe Environment."