Speed is critical for retail banks that want to master digital disruption.
In the digital banking era, change happens nearly instantaneously. New competitors enter the market quickly. Industry boundaries are redrawn in a flash. Tomorrow's technologies emerge even before banks can implement today's. Fast as we know it is no longer fast enough.
Big Changes Ahead
Large incumbent banks face big challenges in this fast-twitch digital banking environment. They know that quick market responsiveness is a given for them to compete.
Speed is not an option unless retail banks change how they operate. They must eliminate the headwinds created by large physical distribution networks, intricate processes, legacy core banking systems and complex governance structures.
Yet with these elements ingrained in how traditional full service banks have operated for years, this is not only a high-stakes proposition; it is also a difficult one.
Up to Speed on Speed
As my Accenture colleagues have discussed, retail banks must consider two distinct kinds of speed when developing their digital banking strategies. They need disruptive speed to drive business growth and transformational speed in the core business of banking.
Time for the Agile Bank
Retail banking is seeing a dynamic distribution and marketing model that can deliver this essential disruptive speed. The agile bank is radically different—and it can help banks get the speed they need.
The agile bank expands and contracts the distribution model in response to a granular understanding of market demand, making channel decisions quickly and frequently. Essentially, markets drive change, and it happens often and fast.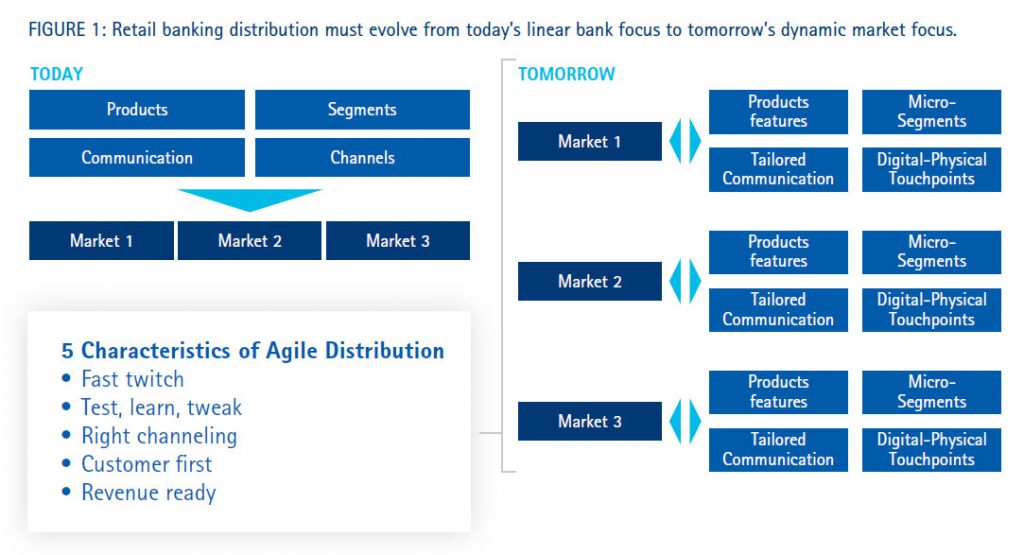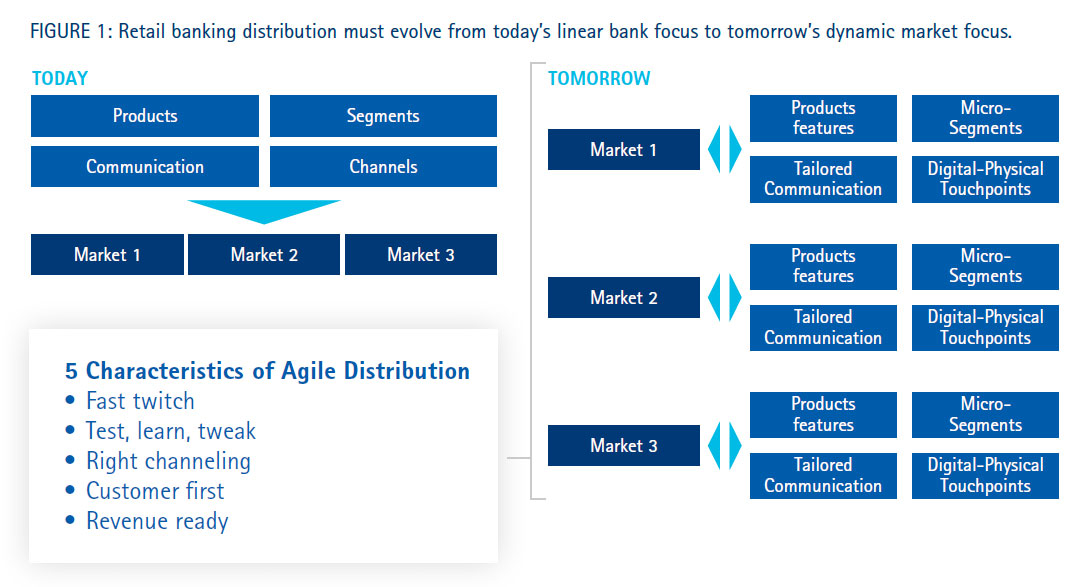 There are several strategic and operational elements that position the agile bank to fast forward market responsiveness:
Fast product development. Agile banks release a product to a high-priority market quickly, rather than after months of analysis. Dynamic market forces and customer feedback loops shape the product.
Data, data and more data. Agile banks start from the outside in by analyzing and tracking customer behaviors and patterns. It's about giving customers what they want.
Simple governance. Agile banks move through organizational silos to make smarter decisions faster with SWOT teams—empowered execution and innovation teams with a bias for action.
Digital Banking Readiness
As the digital banking evolves—at a rapid pace, of course—winning banks will change how they operate, and ultimately, evolve to agile banks.
As you develop your bank's digital strategy, I encourage you to read more about the agile bank and get more insight into digital strategy execution.