Guest blogger Ian Webster, Managing Director, Distribution & Marketing Services for Africa & Asia-Pacific, describes the newest banking customer, and how the Everyday Bank can respond.
Traditional customer needs and buying behaviors have changed in the financial services industry. Driven by rapid and disruptive innovations in technology, and by the emergence of readily available product alternatives, a new generation of consumers has emerged. These consumers have radically different needs and expectations, and no longer accept "one size fits all" products and experiences.
Say "hello" to Customer 3.0
Customer 3.0 represents a hyper-connected, highly informed, shared-experience generation that an "Everyday Bank" cannot ignore. The demise of High Street book and music retailers illustrates the impact Customer 3.0 can have on readily commoditized products and services that don't adapt to their needs: If they can't find the price or the features they seek, Customer 3.0 will move on and find it elsewhere. To survive, the Everyday Bank must embrace the need to innovate.
Who is Customer 3.0?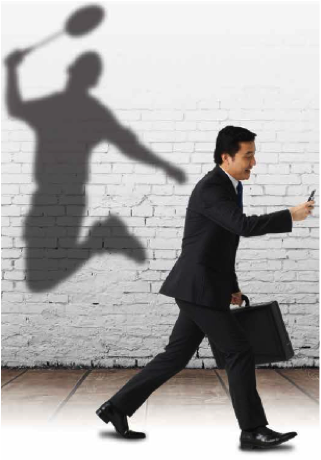 Customer 3.0 isn't defined by a specific age, category or gender mix. Instead, these customers are defined by their ability to adopt and apply new technologies to meet their individual needs.  They are highly informed (79 percent of smartphone owners use their phone to help with shopping), price sensitive (64 percent will go 5 to 10 minutes out of their way to secure a better price) and socially connected (social media accounts for 20 percent of personal computer time and 30 percent of mobile time). They trust the wisdom of the crowd (4:1 prefer online reviews over advice from sales reps), are self -promoting and want instant gratification.
Rapid changes in technology have led to the "retailization" of the financial services customer experience. Customer 3.0 has dramatically heightened expectations, as the "new normal" is being set by providers outside of the financial services industry.
To stay in the game, the Everyday Bank must:
Engage whenever and wherever Customer 3.0 decides, enabling multi-channel distribution channels and complete integration of digital interactions.
Change the way products are created—collaborating with non-financial (and other financial) services players to generate relevant offers and experiences and provide a full suite of generic to fully personalized offerings at various price points.
Deliver innovative and tailored experiences, using analytics to gain greater insights into customer behavior, enabling delivery of customized and relevant experiences at scale.
Reward loyalty—build rewards and ecosystems to improve customer "stickiness".
Payments are seen as a driver/leader to meet Customer 3.0's experiential needs. Commonwealth Bank of Australia (CBA), the largest retail bank in Australia, has a culture of innovation and focus on customer centricity. In a few months, CBA is set to launch "Albert", a new wireless payment tablet. For customers, this means less time standing in queues, as payments can be made anywhere, wherever an assistant roams freely in stores. For merchants, it offers the ability to easily build additional and customized applications, facilitating ease of future innovations.
Other non-financial service providers are also reinventing the payment experience: PayPal offers check-in alerts and eliminates the need for a credit card or phone to pay for a purchase. Starbucks has eliminated queues by enabling payments via its mobile app. Amazon is muscling in as well, with a new phone and payments app that users can access to streamline online purchases anywhere.