Entry of non-traditional Payments Services Providers (PSPs), coupled with the rise of e-commerce and m-commerce has challenged the traditional cards industry players (issuers and acquirers). My colleague, Himanshu Agrawal, and I have been discussing how as customers have better choice of payments products that provide convenience and speed (contactless cards, digital wallets, mobile wallets, P2P payments apps), issuers have to work harder to retain / attract customers and at the same time to continue to maintain profit margins. Interchange regulation is another big threat to the card issuers' revenues, forcing them to think of alternative ways to compensate for the loss of interchange revenue or reduce the operating costs.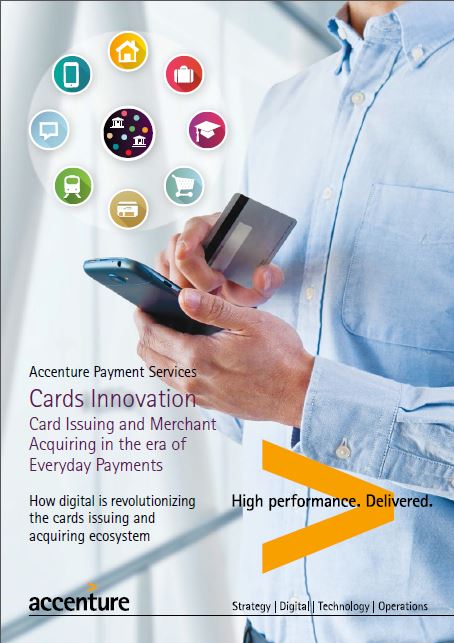 Product innovation and adoption of digital technologies (including analytics and cloud) is the key to reshaping and further evolution of the cards industry.
Below are some of the key challenges faced by the cards issuers and acquirers that need to be addressed immediately. These are further discussed in detail in the Cards Innovation PoV recently developed by Accenture Payments Services.
Credit cards' declining role as a lending product
Need to adapt to the multichannel environment
Keeping pace with the customers' changing needs
Need to innovate for digital customer experience
Address fraud risks associated with e-commerce and m-commerce
Revenue implications of mobile wallets
Rise of contactless transaction volumes
Impact of Interchange regulations
In-house Vs 3rd party processing
Competition from new / non-traditional PSPs and need to also focus on value added service
For more on Everyday Payments and Card Issuing, see our positioning papers.