Leading banks know how important it is to give customers what they want to keep them content—and coming back. After all, customers have more choices than ever in a market flooded with new entrants. Consider that Accenture research reveals nearly half of North American banking customers asked say they would likely bank with a company they do business with but that does not currently offer banking services.
But how can banks truly understand what customers want? In most financial institutions, the chief marketing officer (CMO) has a key role to play here—one that has gotten more complex in the digital world.
The CMO is tasked with discerning and delivering relevant customer experiences across all channels at all times. They continually translate customer needs and behaviors, functioning as customer advocates, customer experience engineers, anticipating what customers want well before they know they want it.
Accenture has long tracked the critical role of the CMO across industries. Our 2014 CMO Insights Survey is the fourth in a series of studies targeting senior marketing leaders' perspectives.
And as you may know, we recently released our 2014 North America Consumer Digital Banking Survey, which offers interesting insights into the digital disruption in banking.
We recently compared these survey results to answer an important question: Are CMOs currently providing what customers want?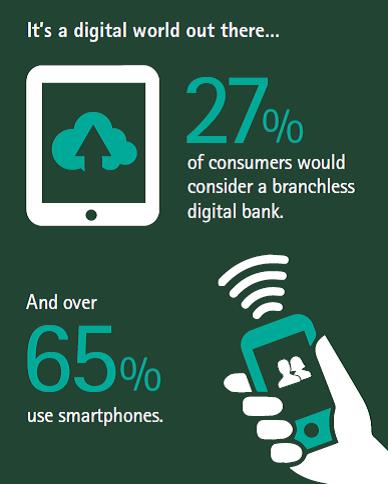 We found that even with all that CMOs do to stay close to their customers, they are lagging when it comes to digital, customer relationships and analytics. In summary:
Digital is not yet digital enough. Customers demand digital, but banks have yet to master integrating across channels to create seamless digital customer journeys.
Customers want to connect. Customers are increasingly interested in deepening banking relationships beyond transactions, and CMOs must satisfy their desire for proactive advice.
Analytics insight is non-negotiable. Customers expect their banks to know them—and their needs—well. CMOs recognize that better analytics insight will make or break their ability to do this, but know that they are not there yet.
These insights remind us that capturing customers' mind share is never easy. The good news for CMOs, however, is that if they can make inroads in these areas, they can make those vital customer connections that translate into long-time loyalty.