Guest bloggers David Cencula and Ryan Feeley discuss the General Purpose Reloadable ("GPR") market coverage for Green Dot and TSYS's Netspend.
Green Dot and TSYS's Netspend division are the two largest General Purpose Reloadable ("GPR") program managers, and recent operating results from the two companies suggest that this market segment may be approaching a more mature lifecycle stage.  The two companies, which account for ~50 percent of Gross Dollar Volume and ~55 percent of revenue in the GPR market¹, have combined to generate single-digit year-over-year organic revenue growth over the last 18 months after growing at double-digit rates since inception (see Figure 1).  The companies expect that trend to continue; investor communications from both Netspend and Green Dot project overall industry growth of 5% in core GPR.²
Figure 1: Year Over Year Green Dot and Netspend Growth

To offset slowing growth in GPR, both companies have sought new growth avenues. These diversification initiatives, in combination with a shift in tax refund timing, helped both providers achieve an uptick in year-over-year growth rates in Q2 2017.
Green Dot Initiatives 
Green Dot is pursuing both M&A and organic growth opportunities outside of GPR. Green Dot recently became a top 10 player in the payroll card segment with its February 2017 acquisition of UniRush and its rapid! PayCard subsidiary.  It plans to continue to monitor the market for acquisition opportunities.
Green Dot is also pursuing partnerships and new product opportunities to drive organic growth:
Its partnership with Apple to issue and manage the Apple Pay P2P service (announced in June) allows Green Dot to tap into the P2P space and access a customer base that the traditional product set would not address.
A partnership with Uber, which provides drivers with instant access to their earnings, opens doors to new customers and combines two major organic product initiatives: its GoBank checking account and its SimplyPaid disbursement portal.
Green Dot's Platinum Visa Secured Credit Card provides consumers with the opportunity to build or rebuild credit.
Netspend Initiatives
Netspend has been focused primarily on organic growth, and, like Green Dot, is pursuing new products and partnerships to expand its business.
Its partnership with PayPal, similar to the Green Dot/Apple Pay partnership, continues to enable consumers holding funds in PayPal accounts to access their money via a Netspend prepaid card.
A DDA product, recently announced as part of a partnership with ACE Cash Express, will attempt to attract a more profitable customer segment.
A co-branded prepaid card with United Airlines aims to fill a previously unaddressed niche of GPR users looking for flight rewards.
A newly released product for small businesses and "microentrepreneurs" addresses a growing segment of the population looking to segregate business and personal spend.
Market Leaders Shift Focus
Growth in the core GPR market appears to be slowing. As such, market leaders are searching for new products, channels, and markets to drive growth and break through the limitations of traditional products. We expect GPR competitors to continue to pursue new payments use cases, partnerships, and marketing initiatives.
¹Internal First Annapolis GPR market estimates.
²Industry growth numbers from TSYS 2017 Investor Day presentation and Green Dot CEO Steve Streit transcript from JPMorgan Fintech & Specialty Finance Forum in November 2016.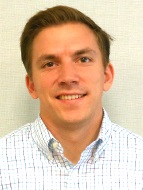 David Cencula, Management Consultant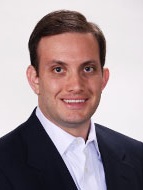 Ryan Feeley, Senior Manager